Welcome to The LaLiT New Delhi
Standing tall in the heart of the business and commercial district of Connaught Place, The LaLiT New Delhi is one of the finest luxury hotels in the city. The hotel is located just minutes away from government offices, cultural centers, and international trade fair grounds.
This five star property is surrounded by upscale shopping centers, heritage monuments, and neighborhoods buzzing with cafés and bazaars. Naturally, it is the preferred choice for perfect gateway to India's vibrant capital.
Eight distinctive dining options, the super-luxurious nightclub Kitty Su, the only award-winning nightclub from India to feature in DJ Mag's top 100 clubs of the world, the award-winning Rejuve – The Spa, and sophisticated event venues ensure that every expectation is surpassed.
Amidst the urban bustle of India's capital, The LaLiT New Delhi is the destination to relax, unwind and discover the city at your own pace.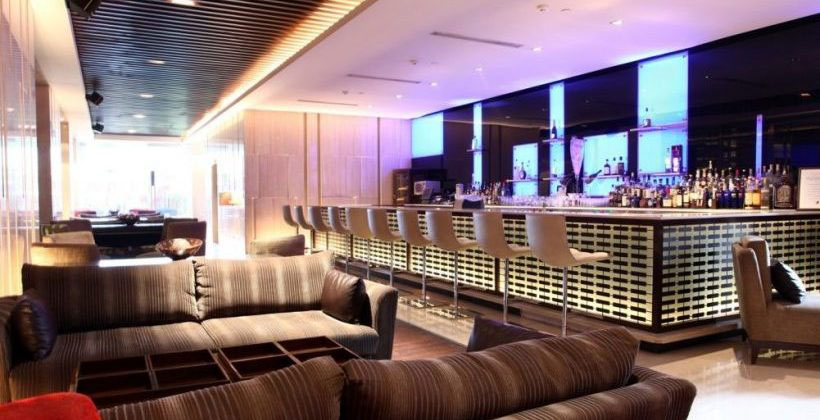 24/7 Bar
A stroll through 24/7 brings you to the bar that is open well 24/7! Perfect unwind destination with  cocktails, spirits, finger food, with lounge music to add to the ambiance.
Art Junction
The LaLiT New Delhi is the only hotel in Delhi to have "Art Junction" – much more than just another art gallery. It is a  dedicated space for displaying art and showcases works of over 5000 artists, both upcoming and established.  Art Junction extends a warm and heartfelt welcome to every art aficionado and promises a cherished  experience.
Naresh Kapuria, the curator of the Art Junction creates unique artworks made of oil, charcoal and watercolor paintings to sculptures, photographs, and installations. So, there is a lot to look out for.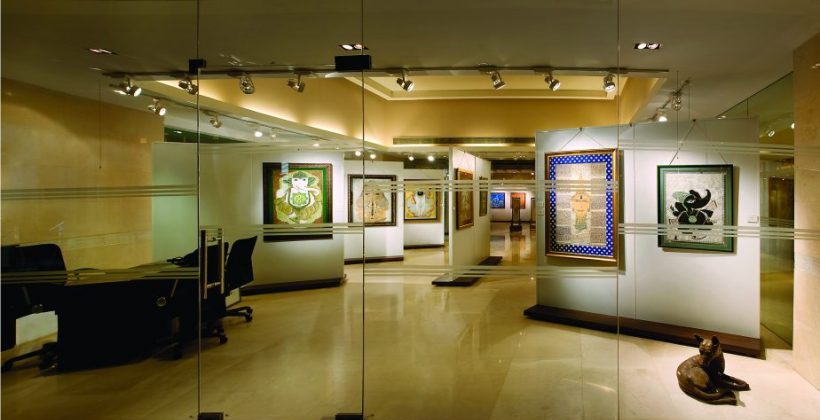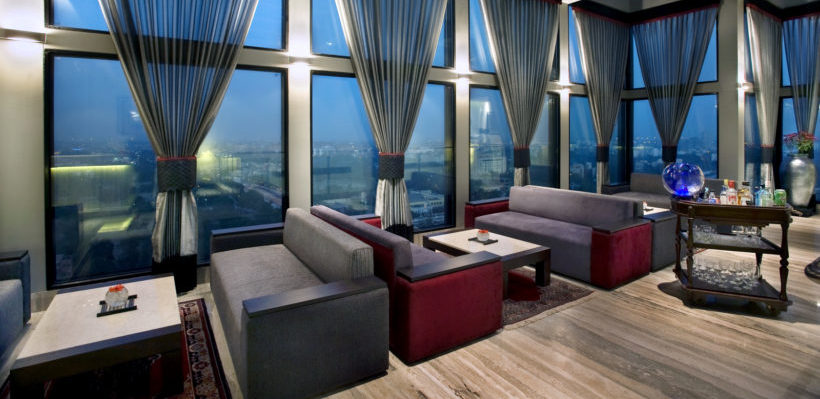 The Lalit Legacy Lounge
Located on the twentieth floor of  the luxury hotel, The Lalit Legacy Lounge is an exclusive set up for our elite guests.
Thanks to the central location of the hotel, you can enjoy a pleasant top view of one of the capital's most posh areas while lounging at The Lalit Legacy Lounge.
Experience here the peak of luxury and classy atmosphere and sip the finest of coffee and savor the delicacies by The LaLiT.
Well Located
Barakhamba Avenue Connaught Place New Delhi-110001
International Airport:

22km / 40 minutes by car

Domestic Airport:

16km / 30 minutes by car

City Centre:

0.5km / 5 minutes by car

Railway Station:

3km / 10 minutes by car

Trade Fairgrounds:

3km / 10 minutes by car

Embassies:

6km / 15 minutes by car
MORE
Taking Care of your Needs
Concierge Service
24 Hours
To make your trip smooth all the way, The Lalit Concierge assists with sightseeing, tour arrangements, air & rail ticketing, transportation, babysitting services, we are at your service, 24 hours.
In Room Dining
24 Hours
For a relaxed dining experience within the comfort of your room, the 24-hour In-room dining service with a multi-cuisine menu is always a pleasant choice.
Luxury Transfers with Wifi
24 Hours
Need a ride for business or leisure? Our 24/7 transfer service will ensure that it is a smooth one all the way to your destination.
E-Butler Service
24 Hrs
Our Butler service is always at hand to deliver everything you want. Should you wish for anything from a perfectly ironed business suit to last minute traveling plan, no wish is unattainable for us.
AUM Shop
11:00 am to 8:00 pm
Located on the first floor, The AUM Shop has an assortment of fashion accessories, semi-precious jewellery, herbal products, books, CDs, candles, toys and more.
Services for Differently Abled Guests
We offer a pleasant stay to our guests with no exception for differently abled ones. Besides that our associates are also sensitive to their needs enabling a comfortable & luxurious stay with us.
The Lalit Aviation
The concept of Private Luxury Air Charter Services through The Lalit Aviation is specially designed for our discerning guests. This service adds the luxury and style quotient to your travelling.
City Attractions
New Delhi is teeming with ancient monuments and remnants of structures that speak volumes of our glorious history. Along with car-thronged avenues, brilliant billboards, and huge traffic on roads, the historical sites contribute to the essence of the city's diverse culture and personality.
When visiting places in Delhi, rely on our expert 24-hour Concierge to guide you to the best tourist spots, historic sites, and shopping destinations just minutes away from The LaLiT New Delhi.
"I have no words to thank you for making it so tension free and comfortable. Truly - Truly appreciate ! Thanks to Manoj for care & super service. "

Boman Irani

Bollywood Actor

"Very good & comfortable! Thank you for your hospitality."

Yoshikazu Makino

Senior Executive Director - Denso Corporation

"Heart Warming!! Love... Mahesh Bhatt"

Mahesh Bhatt

Indian film Director, Producer and Screenwriter

"A most hospitable and warm reception we enjoyed throughout our stay. Quite memorable. I believe you will maintain this high standard. Many thanks."

H. E. Muhammadu Buhari

President of Nigeria

"First class accommodations, triple the service! Keep up the good work!"

H. E. Tshibanda N'tungamulongo

Minister of Foreign Affairs and International Cooperation Democratic Republic of Congo

"It is with the utmost delight and joy, that i herein express my appreciation to The LaLiT Hotel, management & staff for the warm reception & hospitality extended to me, my family and the entire delegation. Our stay has been pleasurable indeed. I wish you a prosperous future and hope to return in the future."

H. M. King Mswati III

Kingdom of Swaziland

"Service was amazing!"

Lil Jon

American Rapper

"I have had the most beautiful time. I cannot thank you enough for hosting me. The energy and culture here is magical and my accommodation have been the very best!By far this is one of my best experience I had with a hotel staff. So much love for Kitty Su & The LaLiT, New Delhi."

Violet Chachki

American Drag Queen
*We respect your privacy. Your Information is safe with us.
Connecting now...
Connection Established.
Number verification successful
Number verification failed.
Call in progress.
Call Completed Successfully.
Call ended.
Agent busy.
Oops! Something went wrong.
00:00:00