Welcome to The LaLiT Resort & Spa Bekal
The LaLiT Resort & Spa Bekal is located in Kasaragod, Kerala and is surrounded by the river Nombili and has an internal lagoon overlooking a white sand beach. The resort operates 38 suites and includes a banquet hall which offers over 3,500 square feet of conference and banqueting space. All of The LaLiT Resort & Spa Bekal's suites feature private jacuzzis. The resort includes a spa which is spread over 17,000 square feet. The resort offers recreational facilities and sports facilities for customers. The LaLiT Resort & Spa Bekal operates a multi-cuisine restaurant and a bar, Nombili.
Rejuve at The LaLiT Resort & Spa Bekal received the GeoSpa AsiaSpa Award for the "best Ayurvedic spa & wellness center" in 2015 and 2017. In 2017, The LaLiT Resort & Spa Bekal received the "best beach property" award at the Outlook Traveller Awards. In 2018, The LaLiT Resort & Spa Bekal received an "outstanding 5.0 out of 5 ‑ 2018" award from Hotels.com.
The Lalit has always been proud of its high hygiene standards of international norms. We have redefined our hygiene and cleaning protocols under our new program; "WE CARE", keeping in mind the guidelines laid down by health authorities.
As a redefined process and mandated by health authorities you are requested to submit a Self-Declaration form and inform your travel history along with the purpose of visit. Please find below the link of Self Declaration form. Also as per government advisory it is mandatory to have the Aarogya Setu App downloaded in your phone.
Thank you for your co-operation and we look forward to welcoming you at The Lalit – your home away from home.
As per Government regulation, in wake of Covid-19, Swimming Pool and Salon Services will not be operational until further notice.
The LaLiT Resort & Spa Bekal

Best Wellness Resort

Rejuve - The Spa

Best Ayurvedic Spa & Wellness Centre

The LaLiT Resort & Spa Bekal

Best Luxury Resort Spa

The LaLiT Resort & Spa Bekal

Certificate of Excellence
At a Glance
Luxurious Rooms

Rejuve - The Spa

Cultural Performances

Nombili

Luxury Resort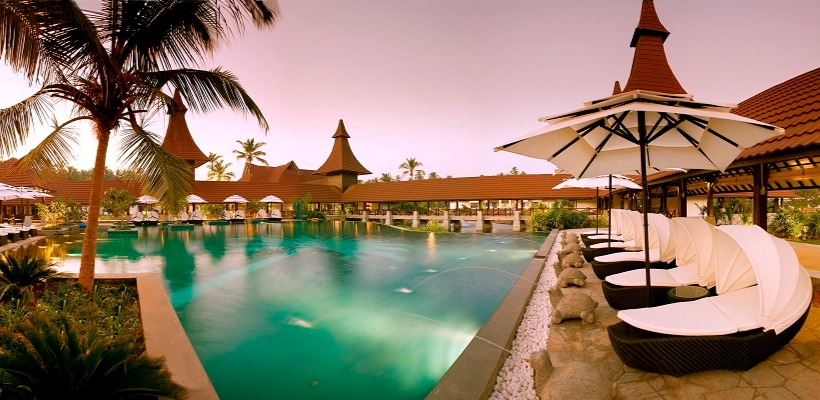 Outdoor Swimming Pool
The resort provides an adult and children's swimming pool. You may also enjoy your favourite drink or mocktail from Nombili Restaurant's poolside menu.
Rejuve - The Spa
Rejuve - The Spa is a serene haven in 'God's Own Country' for those looking for ayurvedic healing and curative therapies in the most authentic & traditional form.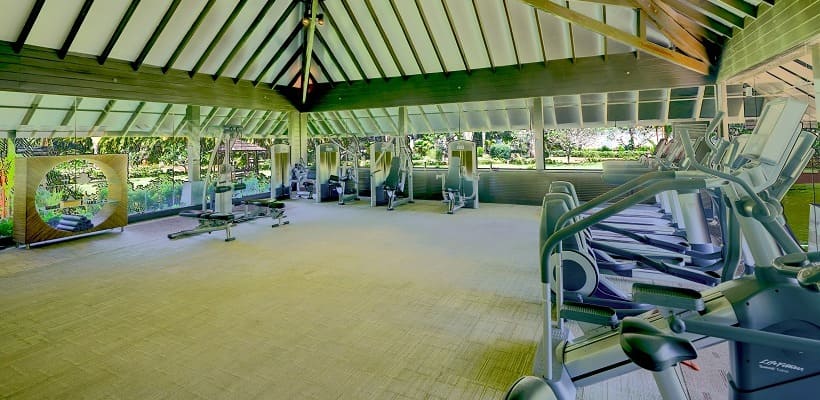 Gym
It has the latest gym equipment for your perfect work out. You also get assistance from a professional trainer to make the right moves.
Well Located
Bevoori Udma, Kasaragod District Kerala - 671319, India
Mangaluru International Airport, Karnataka

72 Kms

Kotukulam Railway Station

4 Kms

Kasaragod Railway Station

12 Kms

Nearest Bus Stand

3.5 kms

Kannur International Airport

105 Kms
MORE
Taking Care of your Needs
Aum Shop
10:00 am to 8:00 pm
The AUM Shop has a variety of form frill, semi-valuable gems, natural items, books, CDs, candles, toys, beachwear and different gifts.
E- Butler
24 Hrs
The Lalit Butler service is right there to deliver everything you want, from a perfectly ironed business suit to last minute traveling plan, no wish is too small or unattainable for us.
Hotel Concierge
24 Hrs
The Lalit Concierge helps with arranging tour, transportation, air/rail ticketing, valet stopping, luggage service & helps to book a room for other hotels in different cities throughout India.
In Room Dining
24 Hrs
For a relaxed dining experience within the comfort of your room, the 24-hour In-room dining service with a multi-cuisine menu is always a pleasant choice.
Luxury Transfers
24 Hrs
Need a ride? Business or Leisure, our 24/7 transfer service will take you to your destination.
The Lalit Aviation
The concept of Private Luxury Air Charter Services through The Lalit Aviation is specially designed for our discerning guests. This service adds the luxury and style quotient to your travelling.
City Attractions
With its massive oceanfront fort, golden beaches, scenic backwaters and exhilarating water sports, Bekal has begun to inspire the imagination of intrepid travelers from around the globe. Known as "God's own country", this secluded destination in North Kerala boasts of numerous natural attractions and places to visit.
Please select your country and enter your phone number
*We respect your privacy. Your Information is safe with us.
Connecting now...
Connection Established.
Please verify your number using the code below.
11001
Number verification successful
Number verification failed.
Call in progress.
Call Completed Successfully.
Call ended.
Agent busy.
Oops! Something went wrong.
00:00:00

Close
We use cookies to enhance your website experience. By continuing to use this site, you accept these cookies. See our Privacy Policy for more information on cookies and how to manage them.