Welcome to The LaLiT Temple View Khajuraho
Khajuraho is a UNESCO world heritage site dating back to 950 AD and is famed for its sculptures. The LaLiT Temple View Khajuraho is located close to the airport and overlooks the western group of temples. It operates 47 rooms and suites and offers over 2,400 square feet of conference and banqueting space. The resort offers recreational facilities for customers. The LaLiT Temple View Khajuraho operates a restaurant, Panna, a pastry shop, The LaLiT Boulangerie and a bar, Mahua.
The LaLiT Temple View Khajuraho was listed among the "10 best luxury hotels in India" in 2015 and among the "29 best hotels of 29 states in India" in 2017, by the Tripoto online portal. In 2017, The LaLiT Temple View Khajuraho received the "certificate of excellence" from Trip Advisor.
The LaLiT Traveller Khajuraho operates 13 rooms. It is located on the same premises as The LaLiT Temple View Khajuraho.
WHAT IS INCLUSIVITY AND DIVERSITY ?

The LaLiT Temple View Khajuraho is a safe, gender agnostic place. Our message is #PureLove and we welcome everyone without any discrimination on the basis of gender, sexual preferences, religion, physical abilities. We respect your choices and celebrate diversity!
WHY INCLUSIVITY ?

In 2017, we initiated some path breaking endeavours - such as hosting events for differently abled, LGBTQIA community, acid attack survivors, pet friendly brunches and more. We curate a jamboree that celebrates diversity and welcomes all with a message of #PureLove!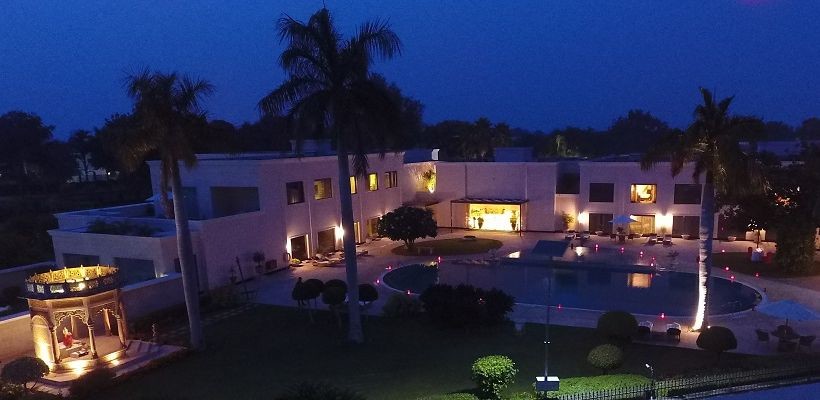 Sound and light show
Every evening, this beautiful sound and light show in the hotel, celebrates the great history of Bundelkhand and gives an insight on the glorious temples of Khajuraho.
Shopping Facility
Located at the lobby level, The AUM Shop has an assortment of fashion accessories, semiprecious jewels, herbal products, books, CDs, candles, toys, beachwear and other souvenirs.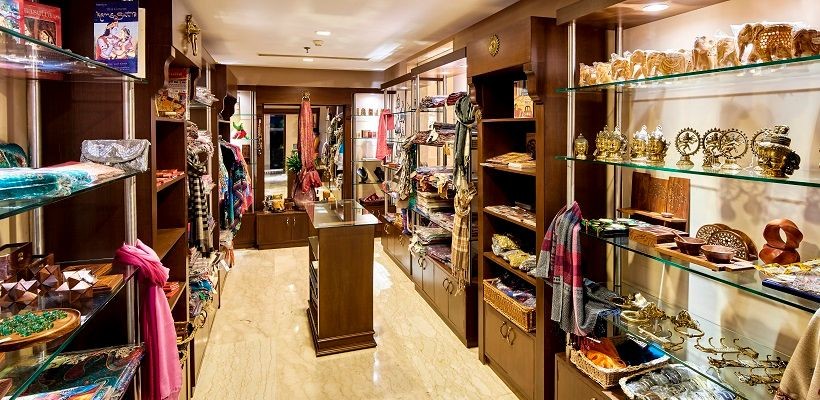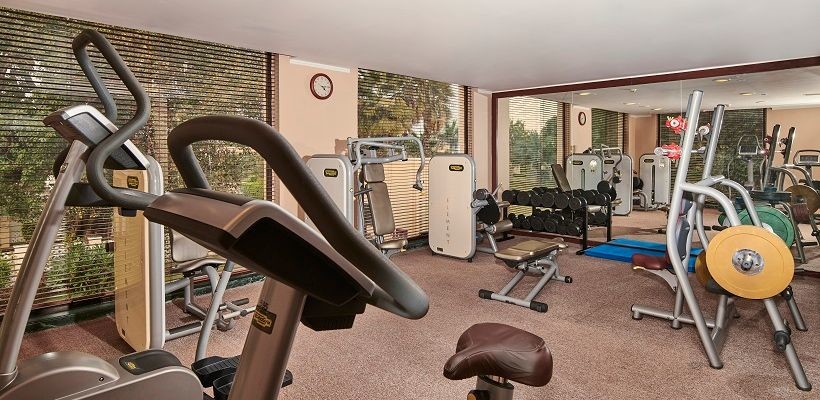 State of Art Gym
Entertain yourself as you pursue your fitness goals, at our best in class gymnasium center.
We'll ensure that you don't squander even a moment when you are with us.
Experience Khajuraho
Well Located
Opposite Circuit House, Khajuraho 471606. India
Airport

6.2 km

Lakshman Temple

500 m
MORE
Taking Care of your Needs
Business Centre
The LaLiT Temple View Khajuraho's 24-hour Business Centre provides guests with all necessary services and facilities to conduct business comfortably without having to leave the hotel, including Wi-Fi, workstations and other secretarial services.
Concierge Service
The Lalit Concierge helps with arranging tour, transportation, air/rail ticketing, valet stopping, luggage service & helps to book a room for other hotels in different cities throughout India.
In Room Dining
For a relaxed dining experience within the comfort of your room, the 24-hour In-room dining service with a multi-cuisine menu is always a pleasant choice.
The Lalit Aviation
The concept of Private Luxury Air Charter Services through The Lalit Aviation is specially designed for our discerning guests. This service adds the luxury and style quotient to your travelling.
Aum Shop
9:00am to 10:00pm
Located at the lobby level, The AUM Shop has an assortment of fashion accessories, semi-precious jewels, herbal products, books, CDs, candles, toys, beachwear and other souvenirs.
City Attractions
One of the most popular destinations among global travellers, Khajuraho, or "The City of Exotic Temples", epitomises the magnificent art and architecture that flourished in 10th century India.
From its convenient location only 500 metres from the Western Group of Khajuraho Temples, The Lalit Temple View Khajuraho offers the ideal gateway to this ancient city.
Shopping places

Shopping experience in Khajuraho will get you the real vibes of India.

View All

Nature & Parks

Khajuraho has a great reservoir of gifts of nature. Feel and enjoy the closeness to nature.

View All

Religious Spots

The city is known for its Temple. Experience a new level of devotion.

View All
Really enjoyed my short stay at The LaLiT. The hospitality, ambience, food & services have been excellent ! Thank you hope to come again !

Rahul Dravid

Indian Cricketer
*We respect your privacy. Your Information is safe with us.
Connecting now...
Connection Established.
Number verification successful
Number verification failed.
Call in progress.
Call Completed Successfully.
Call ended.
Agent busy.
Oops! Something went wrong.
00:00:00