Welcome To The LaLiT Chandigarh
Nestled amidst the breathtaking view of the Shivalik mountain range and greenery, the art of luxury comes to life at The LaLiT Chandigarh. One of the best 5 star luxury hotels in Chandigarh, The LaLiT Chandigarh is located in the Rajiv Gandhi InfoTech Park, Northern India's premier facility for information technology. It operates 179 rooms and suites and offers over 30,000 square feet of conference and banqueting space.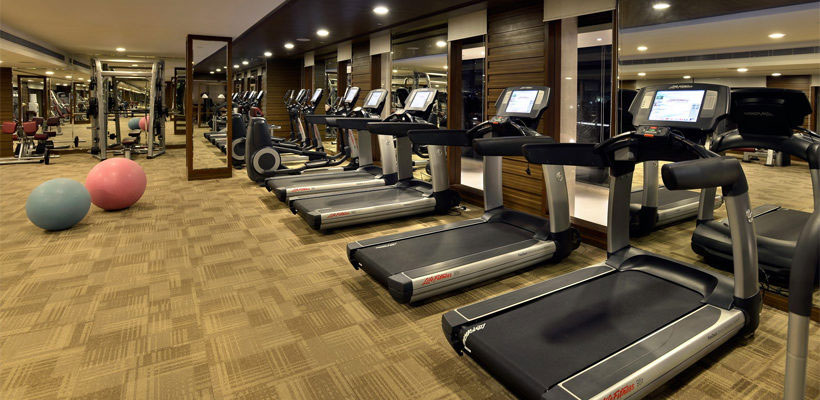 State Of The Art Gym
The gym is equipped with state-of-the-art facilities for your perfect work out. We provide personalized training programs overseen by professional trainer.
Theatre Style Convention Centre
It has one of the best in-build theatre style convention centre with all latest equipments that accommodates 106 guests and can also double up as a Preview Theater.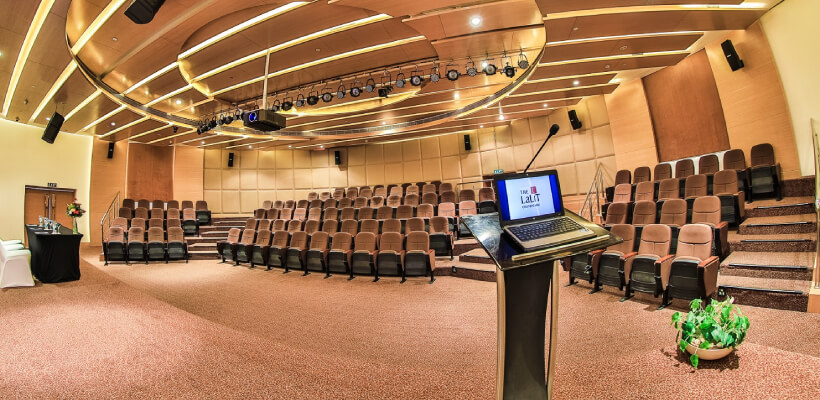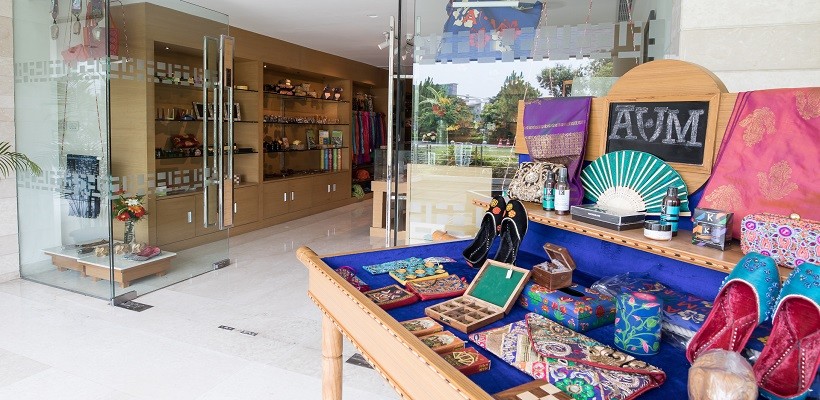 Aum Shop
The Aum Shop grandstands the blessing things that empower you to express your identity and your convictions.
Salon
Indulge yourself in a luxurious experience of premium treatment for your hands, feet, face and hair with a relaxing back and shoulder massage.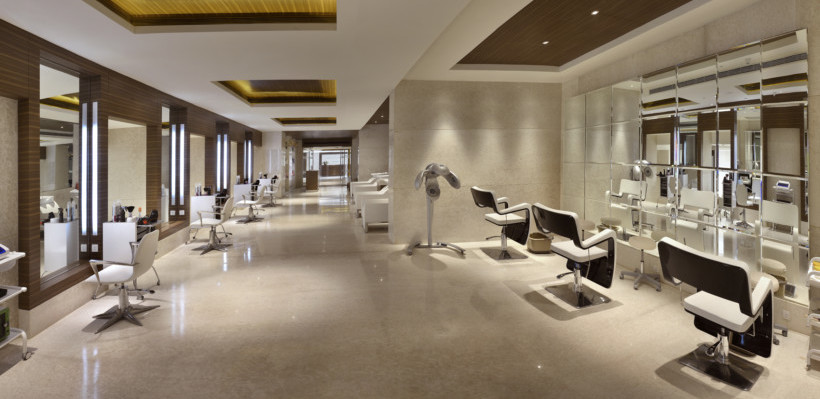 Location
The LaLiT, Rajiv Gandhi IT Park, Chandigarh (U.T), India, Pin - 160101
International Airport

22 kms / 30 Minutes

City centre

7 kms / 12 Minutes

Railway station

6 kms / 10 Minutes
MORE
24/7 Concierge Service
24 hours
The Lalit Concierge helps with arranging tour, transportation, air/rail ticketing, valet stopping, luggage service & helps to book a room for other hotels in different cities throughout India.
In Room Dining
24 Hours
For a relaxed dining experience within the comfort of your room, the 24-hour In-room dining service with a multi-cuisine menu is always a pleasant choice.
Aum Shop
Located at the lobby level, The AUM Shop has an assortment of fashion accessories, semi-precious jewelry, herbal products, books, CDs, candles, toys and more.
City Attractions
Chandigarh,  the capital of the states of Punjab and Haryana; designed by Le Corbusier, the legendary French architect, is a shining example of urban planning and architecture.
"Thank you so much for looking after us! I really liked the services and hospitality and the food was good too."

Ajinkya Rahane

Member of Indian Cricket Team

"Thank you for the outstanding services!"

Gavin Dovey

Team Manager - Australian Cricket Team

"It was a rejuvenating experience."

Gulshan Grover

Bollywood Actor

"There can be improvement only in case of flaws. Whereas this was of top level. The room is clean as if it is newly constructed. Good Job!"

Ravi Shastri

Director - Indian Cricket Team

"Great massage and very good facilities too."

Virat Kohli

Captain - Indian Cricket Team

"Comfortable Stay! Very Professional & Helpful staff."

Colin Tennant

Logistics Incharge - Australian Cricket Team

"Very Good Job by the Hotel Staff."

Harbhajan Singh

Bowler - Indian Cricket Team

"Very Happy & Satisfied with the work of Hotel Staff."

Pommie Mbangwa

Commentator

"Very Good Service!"

Steve Smith

Captain - Australian Cricket Team

"Ms. Mapui is the best therapist I have taken massage. New massage techniques of her was fabulous. Thank you so much see you again soon. "

KL Rahul

Member of Indian Cricket Team
*We respect your privacy. Your Information is safe with us.
Connecting now...
Connection Established.
Number verification successful
Number verification failed.
Call in progress.
Call Completed Successfully.
Call ended.
Agent busy.
Oops! Something went wrong.
00:00:00