Welcome To The LaLiT Chandigarh
The LaLiT Chandigarh overlooks the Shivalik mountain range and is located within the Rajiv Gandhi Infotech Park, one of Chandigarh's business hubs. It operates 179 rooms and suites and offers over 21,000 square feet of conference and banqueting space. The LaLiT Chandigarh operates six dining options, 24/7, The LaLiT Boulangerie, Baluchi, Le Petit Café, The Circle Bar and OKO, which offer various cuisines. In addition, The LaLiT Chandigarh also operates a night club, Kitty Su.
The LaLiT Chandigarh received the "customer choice" award from Make My Trip in 2016. Its night club, Kitty Su, received the "best night club" award at the Times Nightlife Awards in 2016 and 2017, OKO received the "best pan Asian in fine dining category" award at the Times Food Awards in 2016, 24/7 won the "best all-day dining category" award at the Times Food Awards 2015 and Baluchi received the "noteworthy newcomer - north Indian" award at the Times Food Awards 2016 and the "best north Indian – fine dining category" at the Times Food Awards 2017.
INCLUSIVITY AT THE LALIT
The LaLiT is a safe, gender agnostic place. Our message to the world is #PureLove and we welcome everyone without any discrimination on the basis of gender, sexual preferences, religion, physical abilities. We respect everyone's choices and celebrate diversity!
WHY INCLUSIVITY ?

Being inclusive is the need of the hour. It brings creativity, drives originality of thought, helps us understand our customer better. It is important for an organization to be inclusive – as a brand we understand our clients better and as an employer your employees are happier and loyal as they bring their whole self to work.
The LaLiT, has made numerous efforts to help, skill and empower  people from the marginalised communities such as differently abled, acid attack survivors, LGBTQ+. We celebrate diversity and welcome all with a message of #PureLove!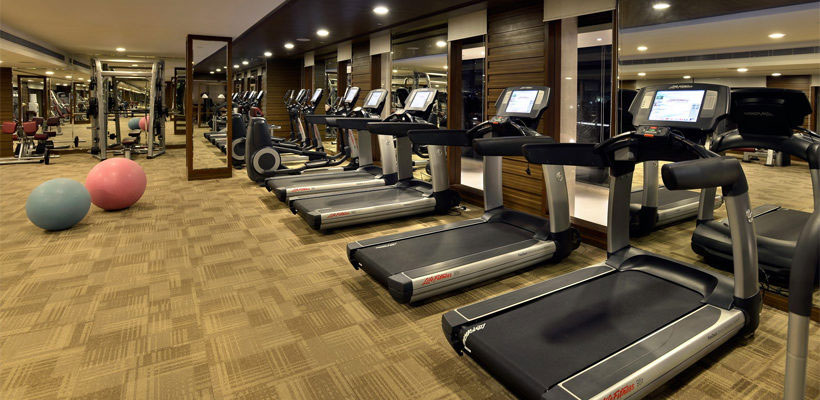 State of Art Gym
It has the latest gym equipment for your perfect work out. You also get assistance from a professional trainer to make the right moves.
Aum Shop
The Aum Shop grandstands the blessing things that empower you to express your identity and your convictions.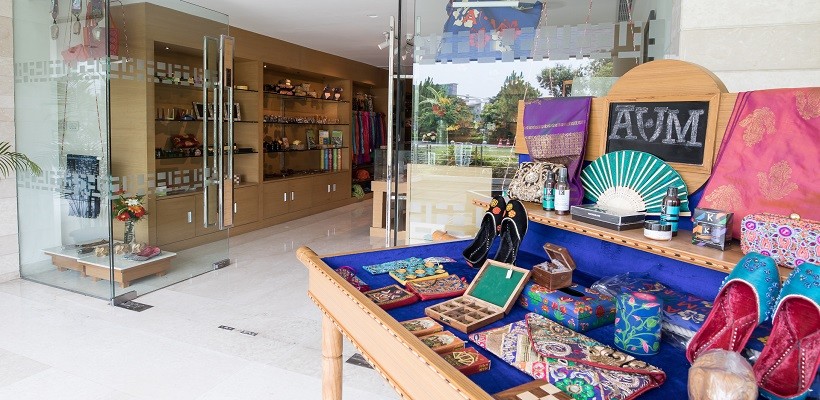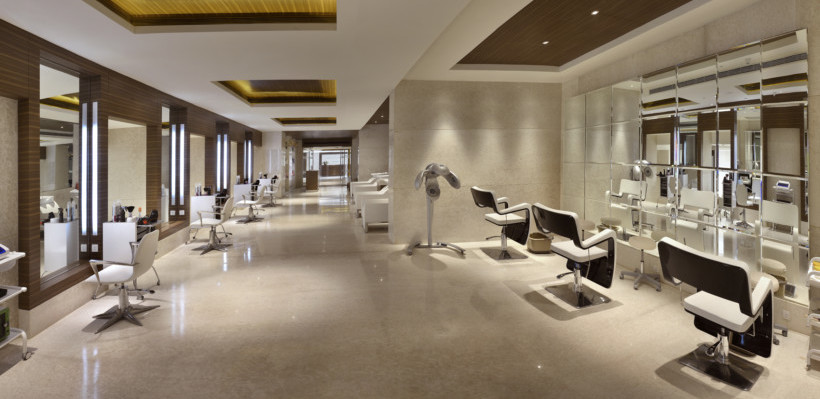 Salon
Indulge yourself in a luxurious experience of premium treatment for your hands, feet, face and hair with a relaxing back and shoulder massage.
Well Located
Rajiv Gandhi IT Park Near DLF Commercial Complex Chandigarh – 160101 India
International Airport

15 kms

Domestic Airport

9 kms

City centre

6 kms

Railway station

5 kms
MORE
Taking Care of your Needs
24/7 Concierge Service
24 hours
The Lalit Concierge helps with arranging tour, transportation, air/rail ticketing, valet stopping, luggage service & helps to book a room for other hotels in different cities throughout India.
E-Butler
24 hours
The Lalit Butler service is right there to deliver everything you want, from a perfectly ironed business suit to last minute traveling plan, no wish is too small or unattainable for us.
Luxury Transfers
24 hours
Need a ride? Business or Leisure, our 24/7 transfer service will take you to your destination.
In Room Dining
24 Hours
For a relaxed dining experience within the comfort of your room, the 24-hour In-room dining service with a multi-cuisine menu is always a pleasant choice.
Aum Shop
Located at the lobby level, The AUM Shop has an assortment of fashion accessories, semi-precious jewelry, herbal products, books, CDs, candles, toys and more.
Services for Differently Abled Guests
We offer a pleasant stay to our guests with no exception for differently abled ones. Besides that our associates are also sensitive to their needs enabling a comfortable & luxurious stay with us.
The Lalit Aviation
The concept of Private Luxury Air Charter Services through The Lalit Aviation is specially designed for our discerning guests. This service adds the luxury and style quotient to your travelling.
City Attractions
Chandigarh,  the capital of the states of Punjab and Haryana; designed by Le Corbusier, the legendary French architect, is a shining example of urban planning and architecture.
"Thank you so much for looking after us! I really liked the services and hospitality and the food was good too."

Ajinkya Rahane

Member of Indian Cricket Team

"Thank you for the outstanding services!"

Gavin Dovey

Team Manager - Australian Cricket Team

"It was a rejuvenating experience."

Gulshan Grover

Bollywood Actor

"There can be improvement only in case of flaws. Whereas this was of top level. The room is clean as if it is newly constructed. Good Job!"

Ravi Shastri

Director - Indian Cricket Team

"Great massage and very good facilities too."

Virat Kohli

Captain - Indian Cricket Team

"Comfortable Stay! Very Professional & Helpful staff."

Colin Tennant

Logistics Incharge - Australian Cricket Team

"Very Good Job by the Hotel Staff."

Harbhajan Singh

Bowler - Indian Cricket Team

"Very Happy & Satisfied with the work of Hotel Staff."

Pommie Mbangwa

Commentator

"Very Good Service!"

Steve Smith

Captain - Australian Cricket Team
*We respect your privacy. Your Information is safe with us.
Connecting now...
Connection Established.
Number verification successful
Number verification failed.
Call in progress.
Call Completed Successfully.
Call ended.
Agent busy.
Oops! Something went wrong.
00:00:00