We are one of the leading hospitality chains in India. Headquartered in New Delhi, the company opened its first hotel here in 1988 under the dynamic leadership of Founder Chairman Mr. Lalit Suri, who spearheaded the Group's unprecedented expansion plans.
Rapid expansion and consolidation of its leadership position continues under the enterprising stewardship of Dr. Jyotsna Suri, who took over as Chairperson & Managing Director in 2006.
All hotels within the group operated under the brand The Grand – Hotels, Palaces & Resorts. It was re-branded as 'The LaLiT' on November 19, 2008 as a tribute to the company's Founder Chairman Mr. Lalit Suri.
The company offers twelve luxury Hotels, Places & Resorts and two mid market segment hotels under The LaLiT Traveller brand offering 2261 rooms. In addition, we also hold the exclusive management rights to operate hotel in London offering 70 rooms.
WHAT IS INCLUSIVITY AND DIVERSITY ?

The Lalit is a safe, gender agnostic place. Our message for 2018 is #PureLove and we welcome everyone without any discrimination on the basis on gender, sexual preferences, religion, physical abilities. We respect your choices and celebrate diversity!
WHY INCLUSIVITY ?

In 2017, we initiated some path breaking endeavours – such as hosting events for differently abled, LGBTQIA community, acid attack survivors, pet friendly brunches and more. As we bid adieu to 2017, we curate a jamboree that celebrates diversity and welcomes all with a message of #PureLove!
ELPHIE THE LALIT MASCOT:
Elphie, dressed in rainbow colours, is our mascot for the celebrations of Inclusivity and Diversity. Elphie welcomes all, without any discrimination on the basis of religion, caste, gender or sexual preferences. The rainbow colour denotes we are a Gender Neutral Company and perfectly complements our theme of Inclusivity.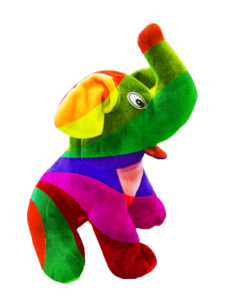 RAINBOW CAKE:
Experience indulgence crafted in rainbow colours, with sinful flavours. It perfectly reflects our theme of Inclusivity and Diversity as we gear up to spread #PureLove.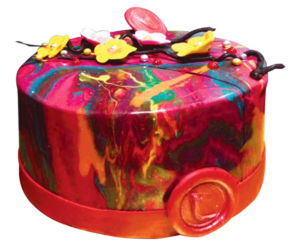 *We respect your privacy. Your Information is safe with us.
Connecting now...
Connection Established.
Number verification successful
Number verification failed.
Call in progress.
Call Completed Successfully.
Call ended.
Agent busy.
Oops! Something went wrong.
00:00:00