Welcome to The LaLiT Great Eastern Kolkata
Asia's first luxury hotel, The LaLiT Great Eastern Kolkata is a heritage landmark located in the main business and shopping district of Kolkata. Restored and renovated over a period of seven years, this 5 Star luxury hotel holds the distinction of being the longest continuously operating hotel for 165 years.
Built in 1841 as Auckland Hotel, it has been referred to as the 'Jewel of the East' and the 'Best Hotel East of the Suez'. Over the years, the hotel has been the favourite haunt of royalty and celebrities from across the world.
The LaLiT Great Eastern Kolkata, now restored to its original glory, is an amalgamation of the styles of 3 different eras of history – Victorian, Edwardian and Contemporary, reflected in Heritage Block 1, Heritage Block 2 and the New Block respectively. The original Heritage Block radiates the charm of the British Colonial Era, while the New Block incorporates a contemporary look and feel. These blocks have been seamlessly connected despite their distinct character and decor.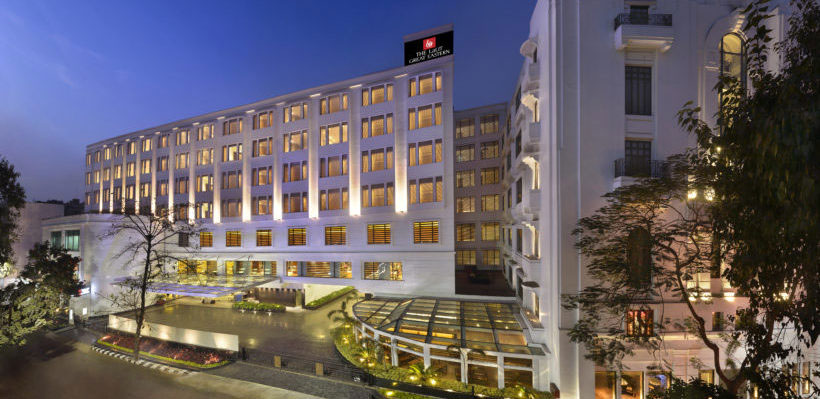 Accessible and Well Connected
Located in the main business & shopping district of Kolkata, The Lalit Great Eastern is 35 minutes drive from the international and domestic airport and 10 minutes drive from Howrah and Sealdah railway stations.
Amalgamation of Three Eras
The renovated property has three different wings resembling three different historic era, namely Victorian era (Heritage Block I), Edwardian era (Heritage Block II) and Contemporary era (New Block). Hence, the property has rooms for all kinds of guests.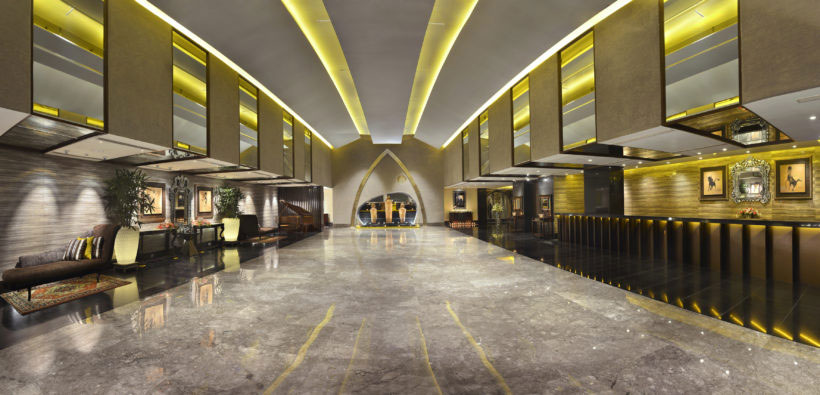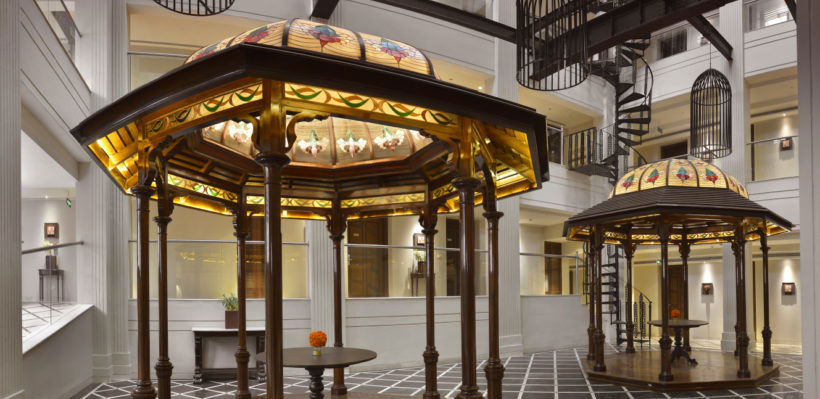 Jewel of the East
From its early days as a thriving confectionery shop and meeting place for the East India Company's officers in the late 1830's, this five-star hotel is a celebration of the iconic legacy of the Raj. Referred to as the "Jewel of the East" and the "Best Hotel East of the Suez" by esteemed guest Mark Twain, it has been one of the top hotels in Kolkata for nearly 165 years.
Stay of the legends
Rudyard Kipling, Mahatma Gandhi, Mark Twain, Ho Chi Minh, Nikita Khruschev, Nikolai Bulganin and Queen Elizabeth II are few who have experienced the hospitality at this iconic hotel.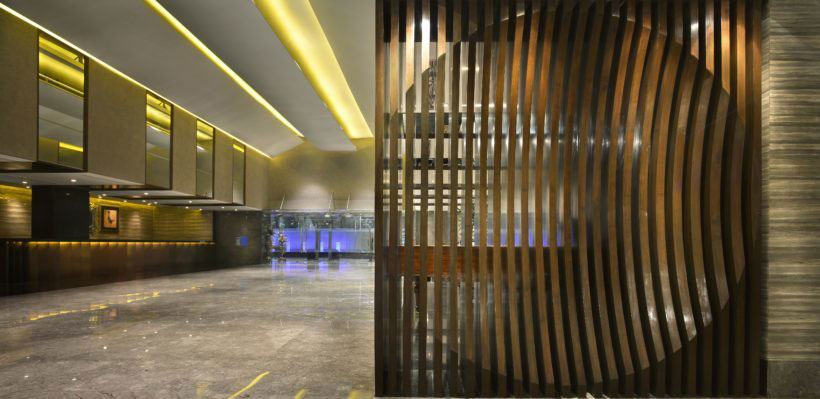 Well Located
1,2,3 Old Court House Street Dalhousie Square Kolkata 700069 India
International & Domestic Airport

17km, 35 mins

Howrah Railway Station

4km, 10 mins

Sealdah Railway Station

4km, 10 mins

Science City/ Milan Mela

10km, 20 mins
MORE
Taking Care of your Needs
24/7 Concierge
24 Hours
The Lalit Concierge helps with arranging tour, transportation, air/rail ticketing, valet stopping, luggage service & helps to book a room for other hotels in different cities throughout India.
E-Butler
24 Hours
The Lalit butler service is right there to deliver anything.
In Room Dining
24 Hours
For a relaxed dining experience within the comfort of your room, the 24-hour In-room dining service with a multi-cuisine menu is always a pleasant choice.
Services for Differently Abled Guests
We offer a pleasant stay to our guests with no exception for differently abled ones. Besides that our associates are also sensitive to their needs enabling a comfortable & luxurious stay with us.
The Lalit Aviation
The concept of Private Luxury Air Charter Services through The Lalit Aviation is specially designed for our discerning guests. This service adds the luxury and style quotient to your travelling.
"It's a good and fabulous experience while staying on this hotel. Thanking You "

Nimrat Kaur

Bollywood Actress

"I stayed in this property in 1981 and now it is June 2016. From hell to heaven. Great property and excellent food, courteous staff. Felt at Home."

Om Puri

Bollywood Actor

"The Hotel is good and the service and behavior of the worker is great."

Saroj Khan

Bollywood Choreographer

"Great staying in The Lalit Great Eastern Kolkata. Nice staff, good food. All the best. Will surely like to come again. Thanks."

Sunil Chhetri

Indian Footballer
*We respect your privacy. Your Information is safe with us.
Connecting now...
Connection Established.
Number verification successful
Number verification failed.
Call in progress.
Call Completed Successfully.
Call ended.
Agent busy.
Oops! Something went wrong.
00:00:00