Welcome to The LaLiT Mumbai
The LaLiT Mumbai is located close to the international airport in Mumbai and is accessible from key commercial and business locations. The hotel operates 369 rooms and suites and offers over 46,000 square feet of conference and banqueting space for both indoor and outdoor events. The LaLiT Mumbai Residency, which has 21 serviced apartments, is also located on this property. It also features a shopping gallery. The hotel operates three restaurants, namely, 24/7, Baluchi and Trendz, which offer various cuisines. Other dining options include The LaLiT Boulangerie and the Beluga bar. The LaLiT Mumbai also operates a night club, Kitty Su.
The LaLiT Mumbai received the "loved by guest" award in 2016 by Hotels.com (Expedia), the "excellence performance" award in 2015 by Goibibo, the "2015 gold circle" and the "2016 gold circle" awards by AGODA. In 2018, The LaLiT Mumbai received the received the "best card based loyalty program" award from the Customer Loyalty Awards.
INCLUSIVITY AT THE LALIT
The LaLiT is a safe, gender agnostic place. Our message to the world is #PureLove and we welcome everyone without any discrimination on the basis of gender, sexual preferences, religion, physical abilities. We respect everyone's choices and celebrate diversity!
WHY INCLUSIVITY ?

Being inclusive is the need of the hour. It brings creativity, drives originality of thought, helps us understand our customer better. It is important for an organization to be inclusive – as a brand we understand our clients better and as an employer your employees are happier and loyal as they bring their whole self to work.
The LaLiT, has made numerous efforts to help, skill and empower  people from the marginalised communities such as differently abled, acid attack survivors, LGBTQ+. We celebrate diversity and welcome all with a message of #PureLove!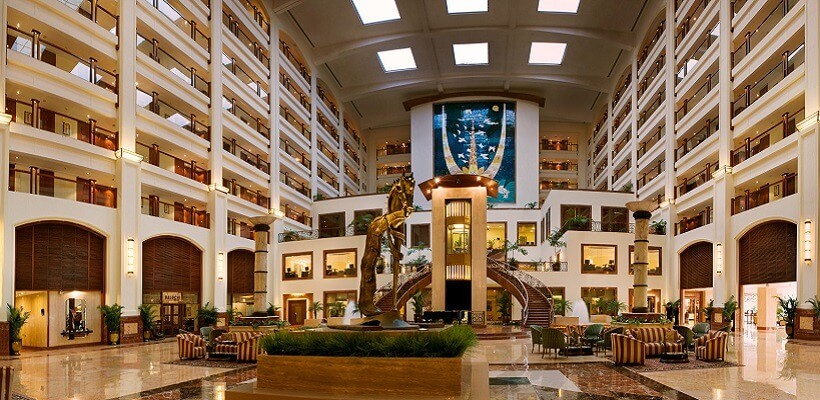 Atrium Lobby
The LaLiT Mumbai offers the best 5-star hotel in the city with the finest service. With a soaring seven- storey atrium lobby, one of the largest in Asia, and priceless murals, it exudes sheer luxury and opulence.
Box Office
Accommodating up to 45 guests, this private theater features state-of-the-art acoustics, a digital cinema processor and a digital theater system(DTS).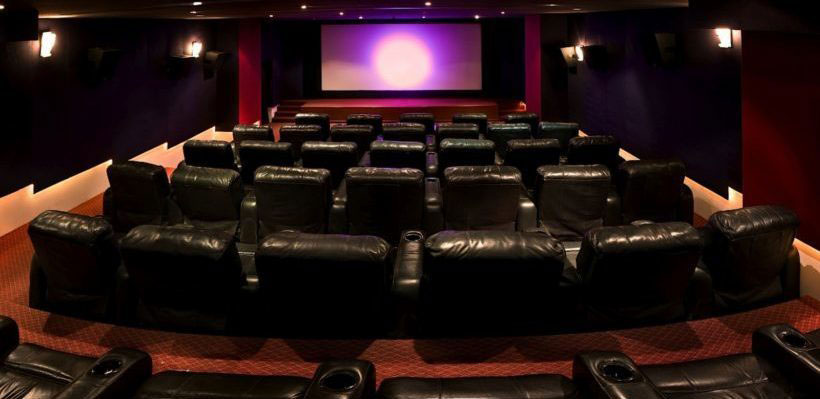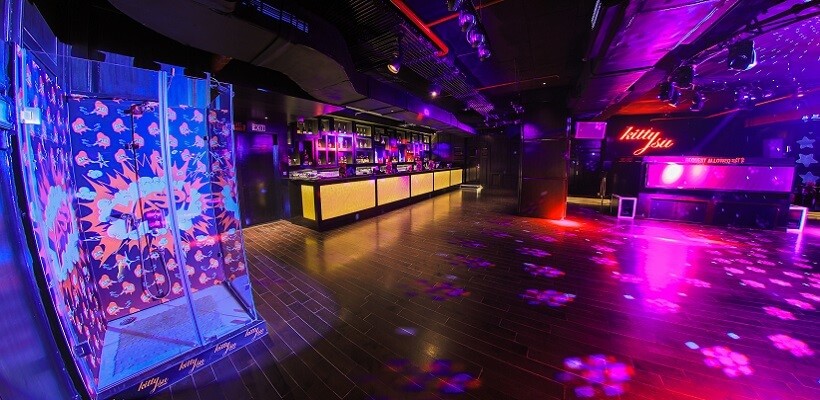 Kitty Su
Blending into the vivacious nature of the city with the bold yet elegantly beautiful decor, Kitty Su expresses a passionate facet through red and subtle finesse through black.
Kitty Su is known for its extensive world class music collection, which includes techno to pop and house to disco.
Salon
Indulge yourself in a luxurious experience of premium treatment for your hands, feet, face and hair with a relaxing back and shoulder massage.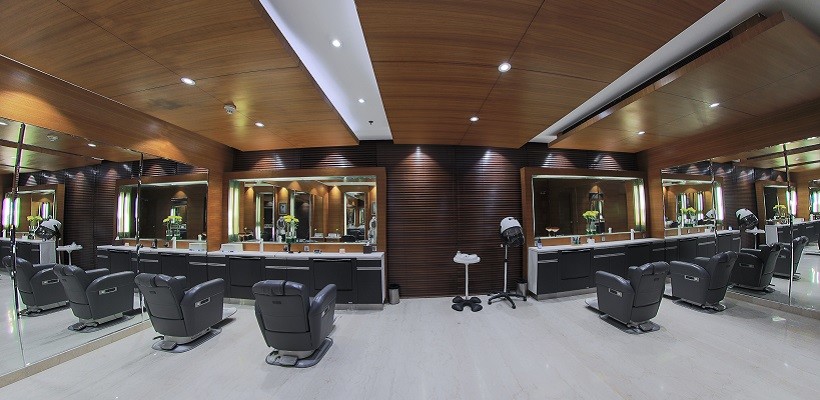 Experience Mumbai
The Lalit Mumbai Canvas

Religious spots, natural beauty, historical souvenirs, Mumbai is truly a canvas inspiring you to go close to various aspects of life.

More

Elephanta Caves Experience

Enjoy a mesmerizing view of the city while floating on the Arabian sea as the local ferry takes you to the alluring Elephanta caves from the iconic Gateway of India.

More

The Lalit Shopping Experience

Home décor, jewelry, antique and all kinds of other accessories, Mumbai has everything for a shopper. And guess what, you can practice your bargaining skills without second thoughts.

More
Well Located
The LaLiT Mumbai Sahar Airport Road, Mumbai - 400059 India
International Airport

1 Km

Domestic Airport

4.7 Kms

Railway - Chhatrapati Shivaji Terminus

23 kms

Railway - Mumbai Central

21.5 kms
MORE
Taking Care of your Needs
24/7 Hours Concierge Service
24 Hours
Available 24-hours, The Lalit Concierge assists with sightseeing & tour arrangements, car rentals, air and rail ticketing, transportation, babysitting services, luggage assistance, and other services.
E - Butler Service
24 Hours
The Lalit Butler service is there to deliver everything you want. From perfectly ironed business suit to last minute traveling plan, or maybe a timely wake-up call, no wish is unattainable for us.
In-Room dining
24 Hours
For a relaxed dining experience within the comfort of your room, the 24-hour In-room dining service is at your disposal. The multi-cuisine menu is always a fine choice.
Luxury Transfers with WiFi access
24 Hours
Need a ride? Business or Leisure! Our 24/7 transfer service will take you to your destination.
Services for Differently Abled Guests
We offer a pleasant stay to our guests with no exception for differently abled ones. Besides that our associates are also sensitive to their needs enabling a comfortable & luxurious stay with us.
AUM Shop
8:00 am - 10:00 pm
Located at the lobby level, The AUM shop has an assortment of fashion accessories, semi-precious jewels, herbal products, books, CDs, candles, toys, beachwear, and other souvenirs.
The Lalit Aviation
The concept of Private Luxury Air Charter Services through The Lalit Aviation is specially designed for our discerning guests. This service adds the luxury and style quotient to your travelling.
City Attractions
Visit colourful sights and enthralling places to know more about Mumbai. From its convenient setting in the heart of the burgeoning business and financial district, just minutes from popular tourist places and excursions, The LaLiT Mumbai offers the ideal gateway to India's commercial capital.
Let our expert team at the 24-hour Concierge Desk guide you to the tourist attractions in Mumbai, historic sites, and shopping destinations located just minutes away from The LaLiT Mumbai.
"Best wishes. Keep it up and made & feel like home. Jai Hind."

Anu Kapoor

Bollywood Actor

"Thank you! Wonderful Hospitality. See you soon."

Celina Jaitly

Bollywood Actress

"Thanks so much for everything! You are doing a terrific job Keshav."

Chanda Kochhar - Mumbai

CMD, ICICI Bank

"Best Wishes."

M. S. Dhoni

Indian Cricketer

"What a great stay! Thanks for everything. We had a fantastic time."

Sander Van Doona

"Thank you. Love."

Upen Patel

Bollywood Actor

"Enjoyed staying at The LaLiT. felt at home. All the staff members are very kind and gracious. Look forward to come back again soon. Best wishes."

Ustad Amjad Ali Khan

Indian classical musician

"Thank you The LaLiT for the experience."

Varun Dhawan

Bollywood Actor
*We respect your privacy. Your Information is safe with us.
Connecting now...
Connection Established.
Number verification successful
Number verification failed.
Call in progress.
Call Completed Successfully.
Call ended.
Agent busy.
Oops! Something went wrong.
00:00:00