Join Our Team
Grow your career in India with The LaLiT
We now have 13 luxurious hotels, resorts & palaces offering 2,261 rooms.
Our business philosophy of providing "Limitless Hospitality" to all our guests at our hotels and resorts in India & outside resonates in our people practices as well through which we empower our employees to realize their true potential to grow, develop and have "limitless career" with The Lalit.
The Company seeks to provide a work environment in which all employees are treated with respect and dignity and that is free from harassment and bias. All employees are expected to hold responsibility to conduct themselves in accordance with the company policies.
The Company will take all reasonable steps to employ, train and promote employees on the basis of their experience, abilities and qualifications without regard to age, disability, gender reassignment, marriage and civil partnership, pregnancy and maternity, race, religion or belief, sex or sexual orientation.
We aim to build a safe and discrimination free work environment for each employee working at The LaLiT and expect full co-operation from our team.
Our Values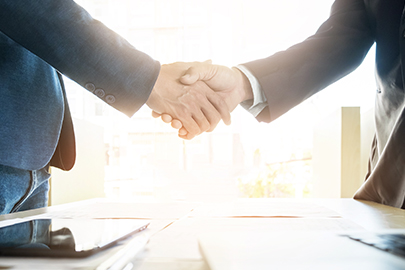 Integrity and Honesty
At The Lalit Hotel Suri Hospitality Group, we inspire fairness and trust in our day-to-day dealings with our stakeholders by saying what we mean and synchronizing our words and actions. We take full accountability for our actions.
Interactive yet responsible communication
We maintain open communication with each other and consciously communicate in a pleasant manner in order to have a positive impact. Communication at The Lalit is about effectively choosing one's words, stating one's purpose and expected outcome, and being accountable and assuming responsibility for the impact and outcome of one's communication.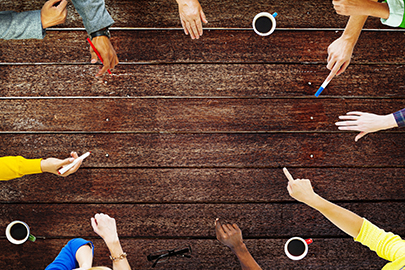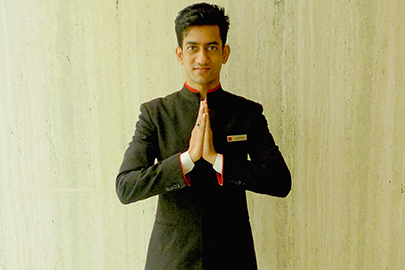 Devotion to Duty
At The Lalit, we commit ourselves wholeheartedly towards achieving a common goal reflecting in our actions. We have embarked upon on "I am Lalit" initiative with the objective of building a sense of pride and ownership amongst all the employees. This initiative is about alignment of goals at individual and organizational level, greater sensitivity towards cost and expenses and a collaborative work culture.
Minimizing Waste
At The Lalit, we constantly endeavour to adopt practices that reduce wastage by dispensing with non-value-added activities. For example, in the staff cafeteria we no longer have waste baskets, which has eliminated food wastage as employees now serve only as much food on their platters which they can consume.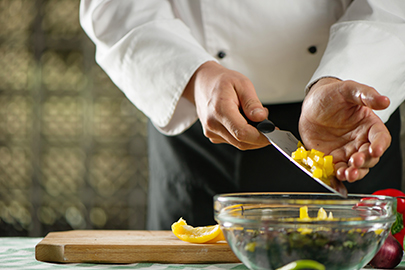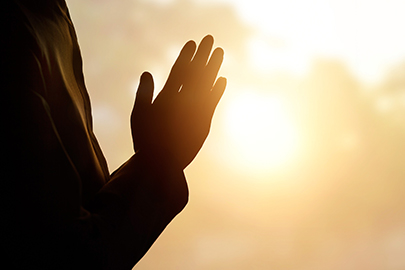 Respect for Individuals
At The Lalit, we nurture a transparent and trusting culture by treating every employee with dignity. We also value our employees and endeavour to develop and reward performance. We believe every individual working with us possesses certain strengths and the organization should strive to leverage them.
Our People Philosophy
Training

Our endeavor is on building organizational capabilities in order to delight the customer. We firmly believe that employees are critical for success of our business strategy. In all our properties various learning techniques are utilized for training, including personal one-on-one, group, video, computer-based and printed study materials through which our employees learn about our business.

Building commitment

We believe the first few weeks are extremely important for an individual to adjust to a new environment, culture and people. We make the new hire feel a part of "The Lalit" through a structured induction program as well as on boarding program which is called as the "Buddy Program" which helps the new joinee get familiar to the new work place, environment and the culture.

Job Rotation

We give ample opportunities to our employees to perform different job roles in various verticals which give them wider exposure thereby recognizing their abilities and talent help them hone their skills and grow further with the organization.

Career

Identifying, developing and retaining the right talent for a growing organization like ours has been one of our most important focus areas. In this endeavor, we have a program known as "Sanjeevak" which promises a fast track career path for employees with huge potential to deliver and grow with the organization.
Current Openings
Apply for a specific position using our online application, Select the City & Department and follow the steps through the application process or call our Human Resources at:
Please select your country and enter your phone number
*We respect your privacy. Your Information is safe with us.
Connecting now...
Connection Established.
Please verify your number using the code below.
11001
Number verification successful
Number verification failed.
Call in progress.
Call Completed Successfully.
Call ended.
Agent busy.
Oops! Something went wrong.
00:00:00

Close
We use cookies to enhance your website experience. By continuing to use this site, you accept these cookies. See our Privacy Policy for more information on cookies and how to manage them.