Welcome to The LaLiT Golf & Spa Resort Goa
The LaLiT Golf & Spa Resort Goa is located on the Raj Baga beach in Canacona. Experience the grandeur of one of the best luxury hotels in Goa as you bask in the beauty of the Sahyadri mountain range within an abode located close to the Talpone river and the Arabian sea. Regarded as the top 5 star hotel in Goa, the resort has Baroque-Portuguese style architecture and landscaped gardens, including an international standard golf course. It operates 255 suites and 8 villas with over 32,000 square feet of conference and banqueting space.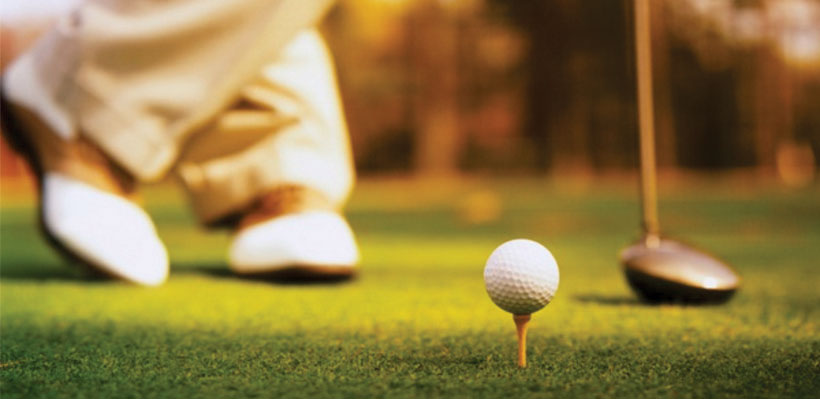 Goa Golf Greens
Nestled amidst the lush surroundings of The LaLiT Golf & Spa Resort, the Golf Greens is an international standard, double 'T' 9-hole Links golf course spread over a sprawling 6,303 yard, laid along the pristine sands of the Raj Baga beach. As part of one of the finest five star hotels in Goa, it offers 27 Gents and 9 Ladies Tees, playing to Par 36, from each set. Interestingly, this is the only championship golf course in Goa.
Leisure Facilities
One of the major attraction for The LaLiT Golf & Spa Resort Goa for the tourist is their numerous leisure facilities.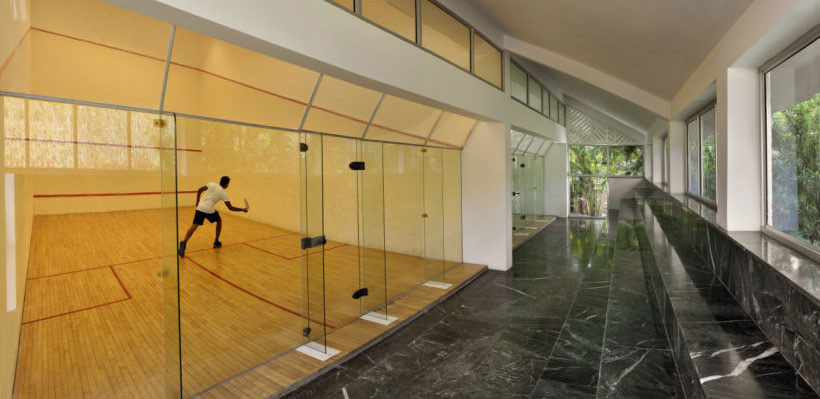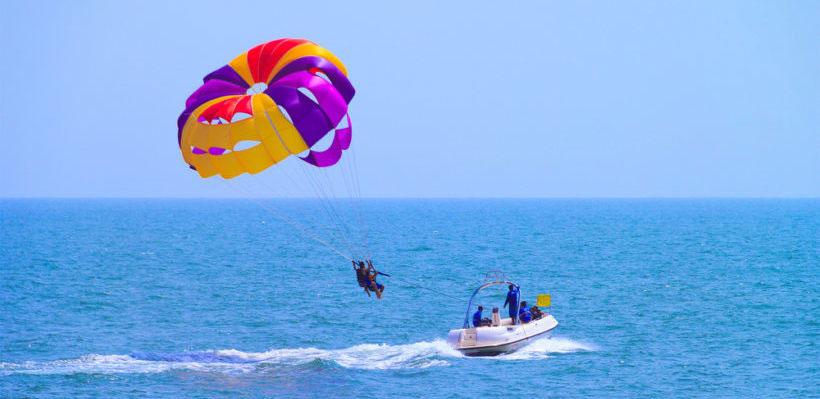 Water Sports
For those with an adventurous streak, The LaLiT Golf & Spa Resort Goa offers a range of on-site water sports. Available between October and May, water sports are conducted at the Rajbaga beach.
Location
Raj Baga, Canacona, Goa 403702. India
Goa International Airport

63 Kms

Margao Down Town

38 Kms
MORE
Concierge Service
24 Hours
The Concierge assists you with sightseeing and tour arrangements, car rentals, air and rail ticketing, transportation, valet parking, babysitting services, luggage assistance and other services.
In Room Dining
24 Hours
For a relaxed dining experience within the comfort of your room, the 24-hour In-room dining service with a multi-cuisine menu is always a pleasant choice.
Luxury Transfers
24 Hours
Need a ride? Business or Leisure, our 24/7 transfer service will take you to your destination.
Aum Shop
9:00 am – 6:00 pm
The AUM Shop has an assortment of fashion accessories, semi-precious jewelry, herbal products, books, CDs, candles, toys, beachwear and more.
City Attractions
The city of Goa, with its rich Portuguese heritage and fascinating places to visit, is a paradise for those who wish to explore this mystical land of spices and carnivals.
""A very satisfactory and happy experience. Polite & humble staff, great food, ambiance, and rooms. Will surely visit again. Beautiful property, this was our fourth visit in four years and shall definitely come again.""

Sanjeev Seth

T.V Actor

""Thank you for making out stay so comfortable and memorable. We enjoyed every bit of our stay! Would love to be back.""

Pawan Soni

Food Blogger

"It was a wonderful stay. Everyone was great, you guys gave services with a smile. Keep up good work!"

Ajay Chitkara

Director & CEO - Global Business, Bharti Airtel Limited

"It was indeed wonderful staying at The Lalit, appreciate it's area & greenery. Staff members are excellent, the food was good.Everything about The Lalit is good!"

Udit Narayan

Playback Singer

""It is great pleasure and fun to stay and accept the hospitality of The Lalit. All staff and officers found very courteous and hospitable especially GM, Security Director Mr. Mishra, Mr. Pagi PR, Ms. Preet Kaur. Mr. Vijay and restaurant staff. All the best.""

Sunil Garg

IG, Goa Police

"Thanks for a great stay, Cheers! "

Siddharth Kapoor

Bollywood Actor

"It's been ten years when I came here first. The Lalit has an emotional connect in my life and I consider this place is lucky for me. I have shot almost all my films here, all I can say, Thank you for everything!"

Rohit Shetty

Bollywood Director

""Had a great stay. Loved the hospitality of the team. Took care of my team and me very well. Keep up the great work. Looking forward to coming back soon and be pampered.""

Jose Koshy

Managing Director, Oracle

"Thank you so much for the hospitality & a lovely stay "

Kriti Sanon

Bollywood Actress

""I had a memorable and quite a comfortable stay. 15 days in a hotel room is not easy but the staff really looked after me and attended to minutes of the needs. Will see you all again. Thanks.""

Vivek Agnihotri

Writer & Film Maker

"Really enjoyed my short stay at The Lalit. The hospitality, ambiance, food & services have been excellent! Thank you hope to come again!"

Rahul Dravid

Former Captain of Indian Cricket Team

"Nice arrangements for the conference, caring behavior showed by entire hotel staff is worth appreciating. Thanks for the prompt & quality services. Thank you for making our stay comfortable!"

Satish Narang

Vice President (North) - Bayer CropScience

"It has been amazing to spend a few days at The Lalit. The facilities are fantastic. The restaurants, the rooms, the swimming pool, and not forgetting the golf course are marvelous. The Lalit has truly living name as a brand of luxury. Well done The LaLiT and keep up the best standard always!"

DP Sidek Ali

High Commissioner of Brunei Damosolam to India

"The Lalit Goa is fabulous property. What adds value to the experience is the service that is offered by all the staff. Organizing large gathering like the one done for us is not at all are an easy task but it has been done extremely well. I feel happy that my admin. the department decided to have a conference here. All the very best guys, maintain the high standards!"

Harish K Kohli

Managing Direcort - Acer

""This has been the most remarkable & memorable stay in Goa. Staff, property, food is at the peak. Keep up the good work.""

Vishant Janawade

Vice President (Hr,Admin,CSR),Hiranandani Group

""Loved the short stay at The Lalit. Wonderful Property !! Enjoyed cycling around the place. You folks are very warm.""

Riyaz Khureshi

Model & Actor
*We respect your privacy. Your Information is safe with us.
Connecting now...
Connection Established.
Number verification successful
Number verification failed.
Call in progress.
Call Completed Successfully.
Call ended.
Agent busy.
Oops! Something went wrong.
00:00:00