Back to Listing
Media Coverage
26 Oct 2018, The Luxury Chronicle
India –Keshav Suri Foundation launched to support LGBTQ+ community
In the wake of the landmark judgement scrapping Article 377, which decriminalized the LGBTQ+ community, the hotelier and activist Keshav Suri, launched his namesake Keshav Suri Foundation (KSF), hosted by the Lalit Suri Hospitality Group in partnership with FICCI on the 13th October, 2018, at The Lalit New Delhi.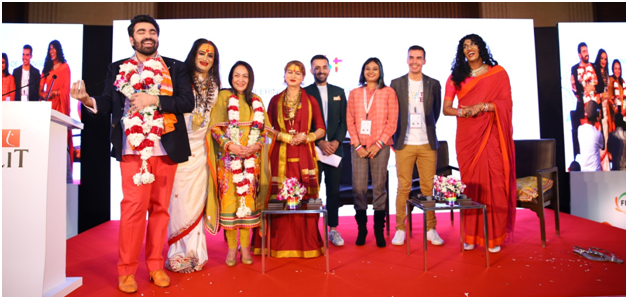 About The LaLiT Hotels
Headquartered in New Delhi, the company opened its first hotel here in 1988 under the dynamic leadership of Founder Chairman Mr. Lalit Suri, who spearheaded the Group's unprecedented expansion plans.
Rapid expansion and consolidation of its leadership position continues under the enterprising stewardship of Dr. Jyotsna Suri, who took over as Chairperson & Managing Director in 2006.
All hotels within the group operated under the brand The Grand – Hotels, Palaces & Resorts. It was re-branded as 'The LaLiT' on November 19, 2008 as a tribute to the company's Founder Chairman Mr. Lalit Suri.
The company offers twelve luxury Hotels, Places & Resorts and two mid market segment hotels under The LaLiT Traveller brand offering 2261 rooms.