Back to Listing
Media Coverage
24 Jan 2018, The Luxury Chronicle
Family Getaways and Beach Weddings
It's the season to be in Goa. To kneel at the pews in old churches, Noel, music, New Year celebrations, the excitement of the famous Goan Carnival in February, or just to be one amongst the many at the crowded beaches and busy shacks that are ever in party mode. Motivated by the words of the American writer Henry Betson –"The three great elemental sounds in nature are the sound of rain, the sound of wind in a primeval wood, and the sound of outer ocean on a beach', I chose to visit Goa in the months, which in the Hospitality industry and sea-farer's calendar are marked as 'off season'. I wanted to experience the monsoon magic, the silence and quietude by the ocean, away from the noisy environs of Delhi where the rivers of traffic flow endlessly over concrete flyways.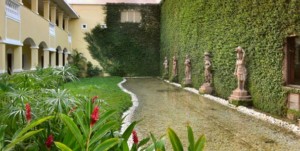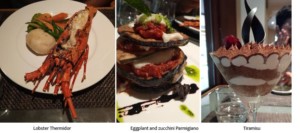 About The LaLiT Hotels
The Lalit Suri Hospitality Group, an enterprise of Bharat Hotels Limited is India's largest and the fastest growing privately owned Hotel Company. The company offers Seventeen luxury hotels, with 3600 rooms in the five-star deluxe segment with eleven operational hotels and six under development/restoration (including three overseas). The operational hotels include The Lalit New Delhi, The Lalit Mumbai, The Lalit Grand Palace Srinagar, The Lalit Golf & Spa Resort Goa, The Lalit Ashok Bangalore, The Lalit Laxmi Vilas Palace Udaipur, The Lalit Temple View Khajuraho, The Lalit Resort & Spa Bekal (Kerala), The Lalit Jaipur, The Lalit Chandigarh & The Lalit Great Eastern Kolkata. The Group has also forayed into mid-segment hotels under the brand – 'The Lalit Traveller'. The first two hotels under this brand opened in Jaipur and Khajuraho with 25 more hotels planned in the next five years.
*We respect your privacy. Your Information is safe with us.
Connecting now...
Connection Established.
Number verification successful
Number verification failed.
Call in progress.
Call Completed Successfully.
Call ended.
Agent busy.
Oops! Something went wrong.
00:00:00