Back to Listing
Media Coverage
24 Jan 2018, The Luxury Chronicle
Family Getaways and Beach Weddings
It's the season to be in Goa. To kneel at the pews in old churches, Noel, music, New Year celebrations, the excitement of the famous Goan Carnival in February, or just to be one amongst the many at the crowded beaches and busy shacks that are ever in party mode. Motivated by the words of the American writer Henry Betson –"The three great elemental sounds in nature are the sound of rain, the sound of wind in a primeval wood, and the sound of outer ocean on a beach', I chose to visit Goa in the months, which in the Hospitality industry and sea-farer's calendar are marked as 'off season'. I wanted to experience the monsoon magic, the silence and quietude by the ocean, away from the noisy environs of Delhi where the rivers of traffic flow endlessly over concrete flyways.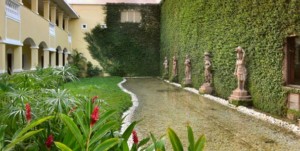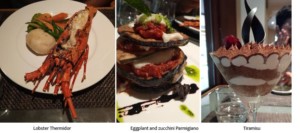 About The LaLiT Hotels
Headquartered in New Delhi, the company opened its first hotel here in 1988 under the dynamic leadership of Founder Chairman Mr. Lalit Suri, who spearheaded the Group's unprecedented expansion plans.
Rapid expansion and consolidation of its leadership position continues under the enterprising stewardship of Dr. Jyotsna Suri, who took over as Chairperson & Managing Director in 2006.
All hotels within the group operated under the brand The Grand – Hotels, Palaces & Resorts. It was re-branded as 'The LaLiT' on November 19, 2008 as a tribute to the company's Founder Chairman Mr. Lalit Suri.
The company offers twelve luxury Hotels, Places & Resorts and two mid market segment hotels under The LaLiT Traveller brand offering 2261 rooms.