Back to Listing
Media Coverage
2 Apr 2021, THE WORLD AROUND ME … is a beautiful place!
A Walk Through The Annals of History
Having read and written so much on the once Auckland, once Wilson's and finally "Great Eastern Hotel" as we knew it till the time that it closed shop, I had been craving to go for that Heritage Walk through the huge structure standing regally across the Governor House, on the Old Court house street since the last 180 years. To imagine the various events this mansion has been a witness to over the past close to two centuries, in itself is bound to give a shiver down the spine for anybody remotely inclined towards history! And I, being in love with the history (as long as I am not expected to get any marks for reproducing them) of my country, my city and of the British era in India, could not possibly leave the opportunity to walk through the corridors that have been tread by the likes of Ho Chi Minh, Queen Elizabeth, Nikita Khruschev, Mark Twain, Mahatma Gandhi, just to name a few…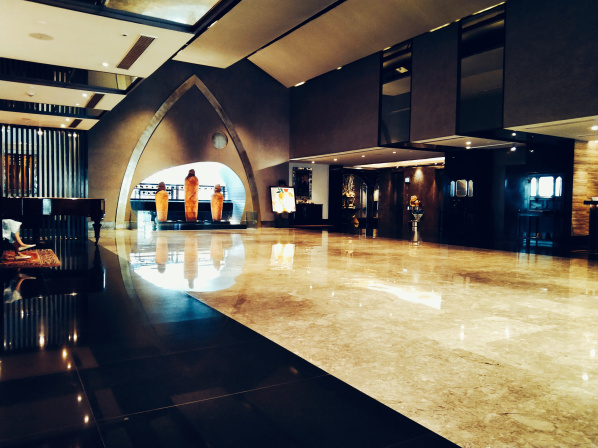 My only remaining memory of visiting the Great Eastern Hotel was that of entering through very selectively decorated and illuminated portions of an otherwise ramshackle building. I was to attend a wedding reception at one of the grand ballrooms and trust me when I say this – I was completely put off! Was this what THE GREAT EASTERN HOTEL was like? However, the grandeur of the ballroom spoke volumes about what it had seen in its heydays! While the rest of the experience was a blur, the run-down entrance and the dull darkness of the rest of the venue had struck me bad! And as I started reading about the history of this place, it saddened me even more! How little we do to preserve parts of history!
About The LaLiT Hotels
Headquartered in New Delhi, the company opened its first hotel here in 1988 under the dynamic leadership of Founder Chairman Mr. Lalit Suri, who spearheaded the Group's unprecedented expansion plans.
Rapid expansion and consolidation of its leadership position continues under the enterprising stewardship of Dr. Jyotsna Suri, who took over as Chairperson & Managing Director in 2006.
All hotels within the group operated under the brand The Grand – Hotels, Palaces & Resorts. It was re-branded as 'The LaLiT' on November 19, 2008 as a tribute to the company's Founder Chairman Mr. Lalit Suri.
The company offers twelve luxury Hotels, Places & Resorts and two mid market segment hotels under The LaLiT Traveller brand offering 2261 rooms.