Back to Listing
Media Coverage
20 Jul 2019, Financial Express
A historical trail in Asia's first luxury hotel in Kolkata
The history of the hotel traces back to 1830. David Wilson started the Great Eastern Bakery to serve the gastronomic needs of the English people working for the East India Company in Calcutta.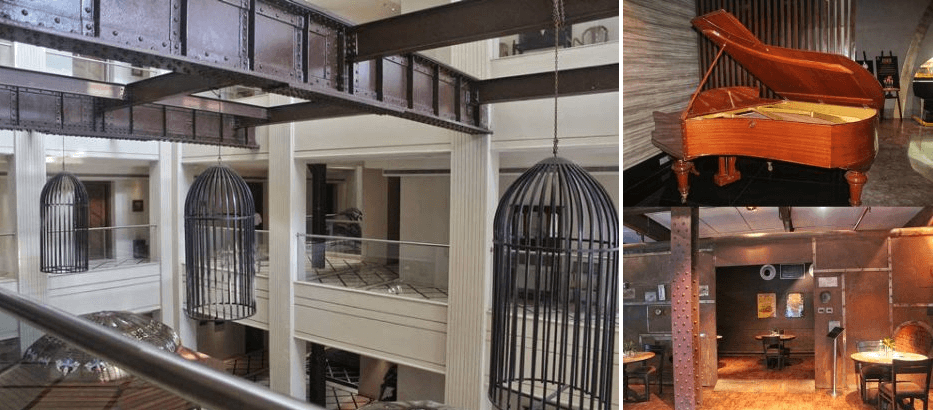 Three polished black iron cages hang in the air. Threads of iron running from the crests of these cages are wrapped around mammoth historical iron beams—beams which were here long before the Howrah Bridge was built. I am standing in the corridor of the Edwardian block of The LaLiT Great Eastern hotel located in the heart of Kolkata. With three blocks—Edwardian, Victorian and Contemporary, the five-star heritage property, whose open-to-all bakery has attained a cult-status among the city-dwellers, is a destination in itself.
About The LaLiT Hotels
The Lalit Suri Hospitality Group, an enterprise of Bharat Hotels Limited is India's largest and the fastest growing privately owned Hotel Company. The company offers Seventeen luxury hotels, with 3600 rooms in the five-star deluxe segment with eleven operational hotels and six under development/restoration (including three overseas). The operational hotels include The Lalit New Delhi, The Lalit Mumbai, The Lalit Grand Palace Srinagar, The Lalit Golf & Spa Resort Goa, The Lalit Ashok Bangalore, The Lalit Laxmi Vilas Palace Udaipur, The Lalit Temple View Khajuraho, The Lalit Resort & Spa Bekal (Kerala), The Lalit Jaipur, The Lalit Chandigarh & The Lalit Great Eastern Kolkata. The Group has also forayed into mid-segment hotels under the brand – 'The Lalit Traveller'. The first two hotels under this brand opened in Jaipur and Khajuraho with 25 more hotels planned in the next five years.
*We respect your privacy. Your Information is safe with us.
Connecting now...
Connection Established.
Number verification successful
Number verification failed.
Call in progress.
Call Completed Successfully.
Call ended.
Agent busy.
Oops! Something went wrong.
00:00:00