Gastronomical Experiences at Khajuraho
The art of dining has been perfected at The LaLiT Temple View Khajuraho. For your dining pleasure the hotel features a 24-hour multi-cuisine restaurant, Panna and the sophisticated yet cosy Mahua Bar.
You may enjoy a candlelit dinner at the poolside, accompanied by live flute music and the twinkling lights of the Mahua tree.
Restaurants
Panna
One can sit indoors or on the patio overlooking the sprawling gardens of the hotel.
CUISINE

Multi-Cuisine

ENQUIRY

+91 99930 92605

TYPE

All-day Dining
Drinks & Nightlife
Mahua-The Bar
An ideal place to unwind over a snack or light finger food.
CUISINE

Cocktails & Light Fare

ENQUIRY

+91 99930 92605

TYPE

Bar
Offers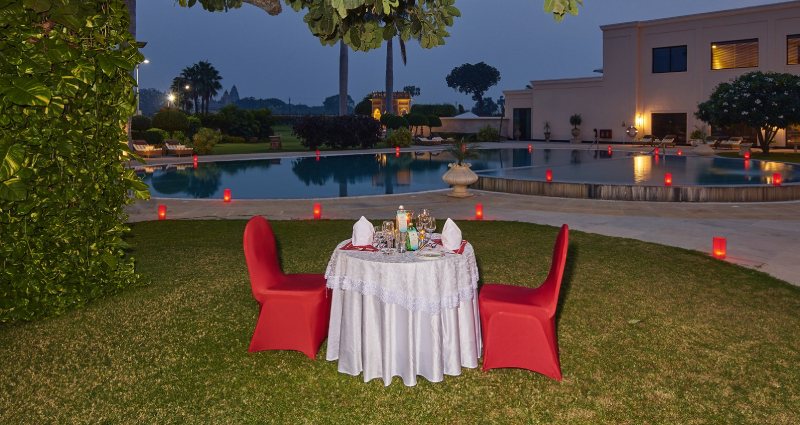 Exclusive Dining Experience
Kama Thali Experience
Know More
Please select your country and enter your phone number
*We respect your privacy. Your Information is safe with us.
Connecting now...
Connection Established.
Please verify your number using the code below.
11001
Number verification successful
Number verification failed.
Call in progress.
Call Completed Successfully.
Call ended.
Agent busy.
Oops! Something went wrong.
00:00:00

Close
We use cookies to enhance your website experience. By continuing to use this site, you accept these cookies. See our Privacy Policy for more information on cookies and how to manage them.