Welcome to The LaLiT Temple View Khajuraho
Khajuraho is a UNESCO world heritage site dating back to 950 AD and is famed for its sculptures. The LaLiT Temple View Khajuraho is located close to the airport and overlooks the western group of temples. It operates 47 rooms and suites and offers over 2,400 square feet of conference and banqueting space.
The LaLiT Traveller Khajuraho operates 13 rooms. It is located on the same premises as The LaLiT Temple View Khajuraho.
WE CARE
The Lalit has always been proud of its high hygiene standards according to international norms. We have redefined our hygiene and cleaning protocols under our new program; "WE CARE", keeping in mind the guidelines laid down by World Health Organisation and Ministry of Health, Government of India.
As mandated by health authorities you are requested to submit a Self-Declaration form and information related to your travel history. Please find below the link of Self Declaration form for your convenience. It is mandatory to have the Aarogya Setu App downloaded in your phone.
Thank you for your co-operation and we look forward to welcoming you at The Lalit – your home away from home.
As per Government regulation, in wake of Covid-19, Swimming Pool, Rejuve-The Spa, Gym and Salon Services will not be operational until further notice.
At a Glance
#PureLove

Krishna Temple

Western Group of Temples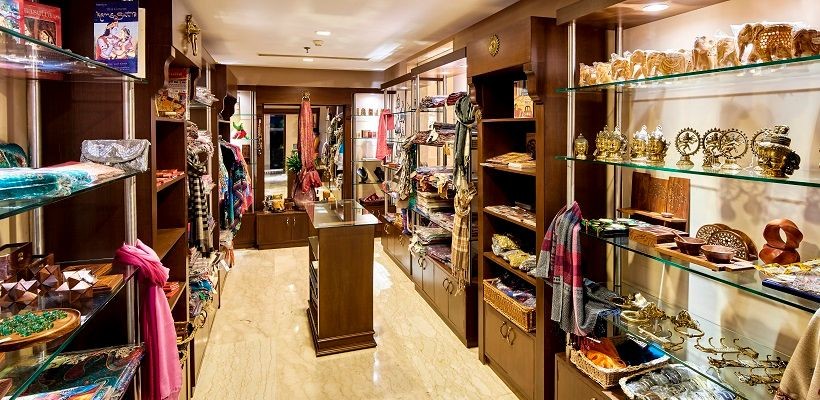 Aum Shop
Located at the lobby level, The AUM Shop has an assortment of fashion accessories, semiprecious jewels, herbal products, books, CDs, candles, toys, beachwear and other souvenirs.
State Of The Art Gym
Entertain yourself as you pursue your fitness goals, at our best in class gymnasium center.
We'll ensure that you don't squander even a moment when you are with us.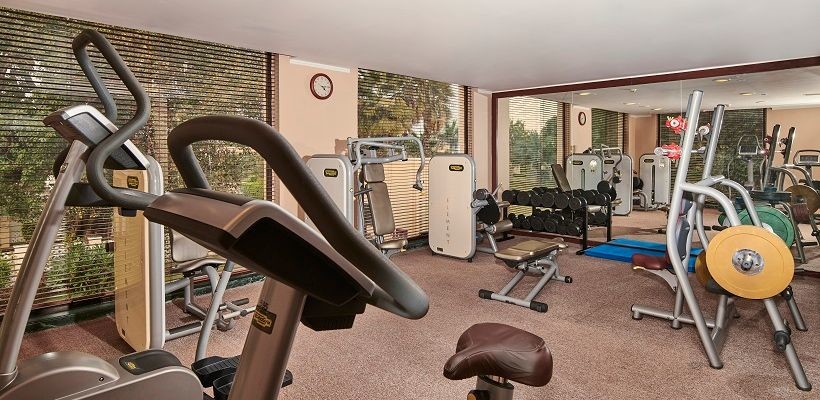 Experience Khajuraho
Taking Care of your Needs
Concierge Service
The Lalit Concierge helps with arranging tour, transportation, air/rail ticketing, valet stopping, luggage service & helps to book a room for other hotels in different cities throughout India.
In Room Dining
For a relaxed dining experience within the comfort of your room, the 24-hour In-room dining service with a multi-cuisine menu is always a pleasant choice.
Aum Shop
9:00am to 10:00pm
Located at the lobby level, The AUM Shop has an assortment of fashion accessories, semi-precious jewels, herbal products, books, CDs, candles, toys, beachwear and other souvenirs.
City Attractions
One of the most popular destinations among global travellers, Khajuraho, or "The City of Exotic Temples", epitomises the magnificent art and architecture that flourished in 10th century India.
From its convenient location only 500 metres from the Western Group of Khajuraho Temples, The Lalit Temple View Khajuraho offers the ideal gateway to this ancient city.
Shopping places

Shopping experience in Khajuraho will get you the real vibes of India.

View All

Nature & Parks

Khajuraho has a great reservoir of gifts of nature. Feel and enjoy the closeness to nature.

View All

Religious Spots

The city is known for its Temple. Experience a new level of devotion.

View All
Really enjoyed my short stay at The LaLiT. The hospitality, ambience, food & services have been excellent ! Thank you hope to come again !

Rahul Dravid

Indian Cricketer
Please select your country and enter your phone number
*We respect your privacy. Your Information is safe with us.
Connecting now...
Connection Established.
Please verify your number using the code below.
11001
Number verification successful
Number verification failed.
Call in progress.
Call Completed Successfully.
Call ended.
Agent busy.
Oops! Something went wrong.
00:00:00

Close
We use cookies to enhance your website experience. By continuing to use this site, you accept these cookies. See our Privacy Policy for more information on cookies and how to manage them.