Welcome to The LaLiT Ashok Bangalore
The LaLiT Ashok Bangalore is centrally located in Bengaluru city, adjacent to an 18-hole golf course. It operates 184 rooms and suites and offers over 59,000 square feet of conference and banqueting space for both indoor and outdoor events. The LaLiT Ashok Bangalore also features fitness facilities which include a lawn tennis court. The LaLiT Ashok Bangalore operates four restaurants, namely, 24/7, OKO, Baluchi and Sutra - The Lounge which offers various cuisines and a bakery, The LaLiT Boulangerie. OKO, which is a roof-top restaurant serving pan-Asian cuisine, received the "best sushi" award in 2017 from Eazy Diner Foodie Awards. The LaLiT Ashok Bangalore also operates a night club, Kitty Ko.
The LaLiT Ashok Bangalore won the "best convention hotel, India" award in 2013 at the International Hotel Awards for Asia Pacific and the "best lounge bar (nightlife)" from Times Food & Nightlife Awards in 2018.
WE CARE
The Lalit has always been proud of its high hygiene standards according to international norms. We have redefined our hygiene and cleaning protocols under our new program; "WE CARE", keeping in mind the guidelines laid down by World Health Organisation and Ministry of Health, Government of India.
As a redefined process and mandated by health authorities you are requested to submit a Self-Declaration form and inform your travel history related queries along with the purpose of visit. Please find below the link of Self Declaration form for your convenience. Also as per advisory it is mandatory to have the Aarogya Setu App downloaded in your phone.
Thank you for your co-operation and we look forward to welcoming you at The Lalit – your home away from home. 
As per Government regulation, in wake of Covid-19, Swimming Pool and Gym will not be operational until further notice.
The LaLiT Ashok Bangalore

Best Convention Hotel

The LaLiT Ashok Bangalore

Certificate of Excellence

OKO - A Pan Asian Restaurant

Best Sushi in Town

Kitty Ko

Best Lounge in Nightlife
At a Glance
Rejuve The Spa

Sutra - The Lounge

OKO

Baluchi

Luxurious Rooms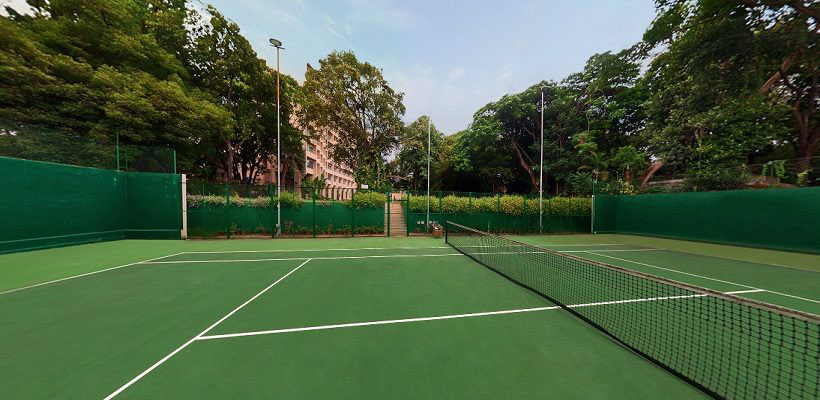 Lawn Tennis Court
The luxury hotel houses a well-kept tennis court for those who love to rally for each point like match point!
10.3 acres lush garden property
A paradise enveloped in 10.3 acres of verdant gardens, The LaLiT Ashok Bangalore is indeed a class apart.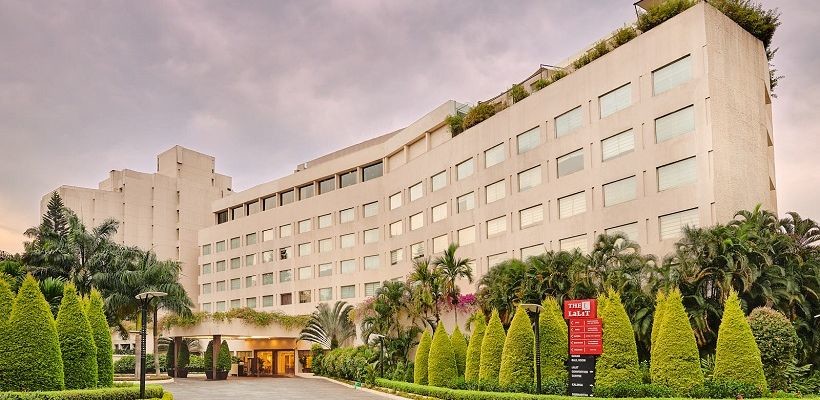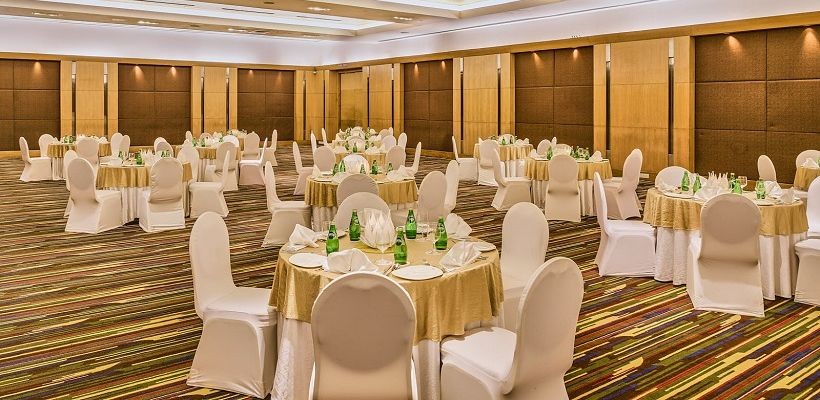 Largest banqueting space in the city
The banqueting space of our hotel is amongst the largest in the city, after all, grandeur is important in every lifetime.
Salon
Indulge yourself in a luxurious experience of premium treatment for your hands, feet, face and hair with a relaxing back and shoulder massage.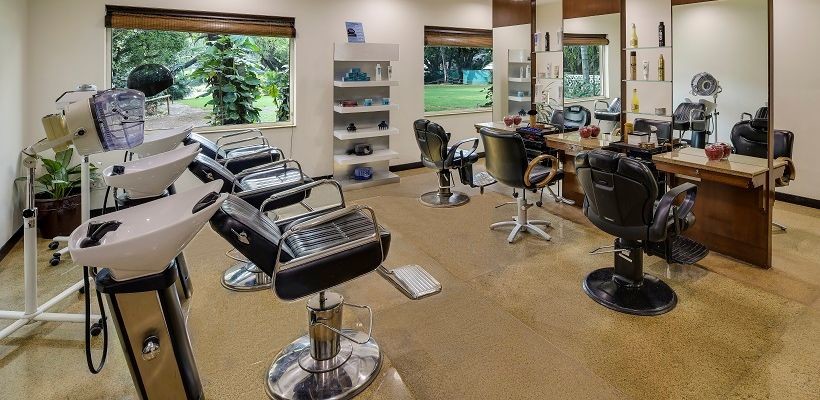 Well Located
Kumara Krupa High Grounds Bangalore : 560001 Karnataka India
International Airport

32 Kms / 45 Minutes

Domestic Airport

35 Kms / 60 Minutes

City Centre

5.1 Kms / 18 Minutes

Railway Station

3 Kms / 4 Minutes

Trade Fair Grounds

3 Kms / 13 Minutes

Embassies

3 Kms / 13 Minutes
MORE
Taking Care of your Needs
24/7 Concierge Service
24 hrs
The Lalit Concierge is a service you can rely on to make your travel plan comfortable and free of hassles.
E - Butler
24 hrs
No wish is unattainable because The LaLiT's Butler service is there to deliver everything you want. Should you wish for anything from a perfectly ironed business suit, to last minute travel logistics,
In Room Dining
24 hrs
For a relaxed dining experience within the comfort of your room, the 24-hour In-room dining service with a multi-cuisine menu is always a pleasant choice.
Luxury Transfers
24 hrs
Need a ride for Business or Leisure! Our 24/7 transfer service will ensure that is a smooth one all the way to your destination.
Aum Shop
8:00 am to 11:00 pm | Monday to Saturday
Located at the lobby level, the AUM Shop has an assortment of fashion accessories, semi-precious jewels, herbal products, books, CDs, candles, toys, beachwear and other souvenirs.
For Differently Abled Guests
We offer a pleasant stay to our guests with no exception for differently abled ones. Besides that our associates are also sensitive to their needs enabling a comfortable & luxurious stay with us.
City Attractions
Explore fascinating activities and places to visit, just minutes away from The LaLiT Ashok Bangalore.
Please select your country and enter your phone number
*We respect your privacy. Your Information is safe with us.
Connecting now...
Connection Established.
Please verify your number using the code below.
11001
Number verification successful
Number verification failed.
Call in progress.
Call Completed Successfully.
Call ended.
Agent busy.
Oops! Something went wrong.
00:00:00

Close
We use cookies to enhance your website experience. By continuing to use this site, you accept these cookies. See our Privacy Policy for more information on cookies and how to manage them.