Welcome to The LaLiT Ashok Bangalore
The LaLiT Ashok Bangalore is centrally located in Bengaluru city, adjacent to an 18-hole golf course. As one of the best 5-star hotels in Bangalore, it operates 186 rooms and suites and offers over 59,000 square feet of conference and banqueting space for both indoor and outdoor events. The LaLiT Ashok Bangalore also features fitness facilities which include a lawn tennis court.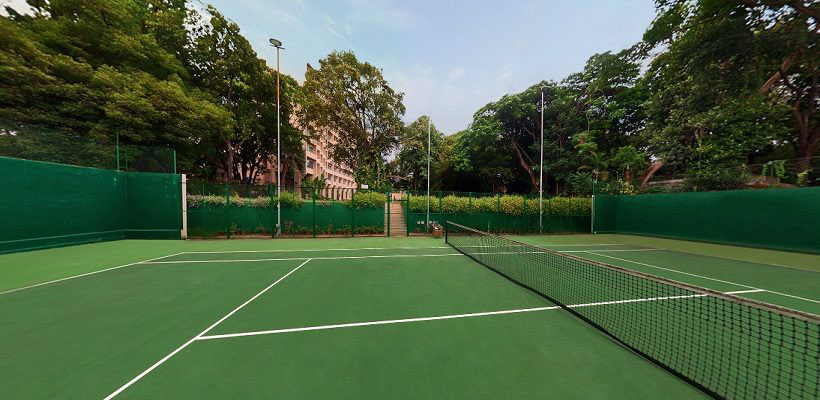 Lawn Tennis Court
The LaLiT Ashok houses a well-kept tennis court for those who love to rally for each point like a match point! With amenities like no other, it has become one of the finest luxury hotels in Bangalore.
10.3 acres lush garden property
A paradise enveloped in 10.3 acres of verdant gardens, The LaLiT Ashok Bangalore is indeed a class apart and is a leading five-star hotel in Bangalore known for its unmatched hospitality and services.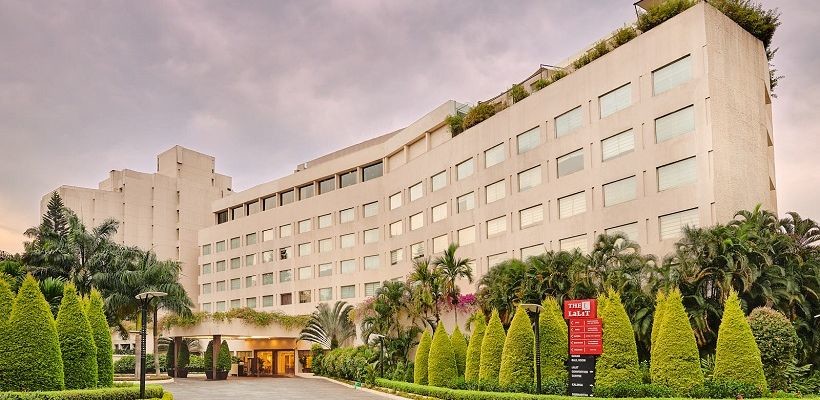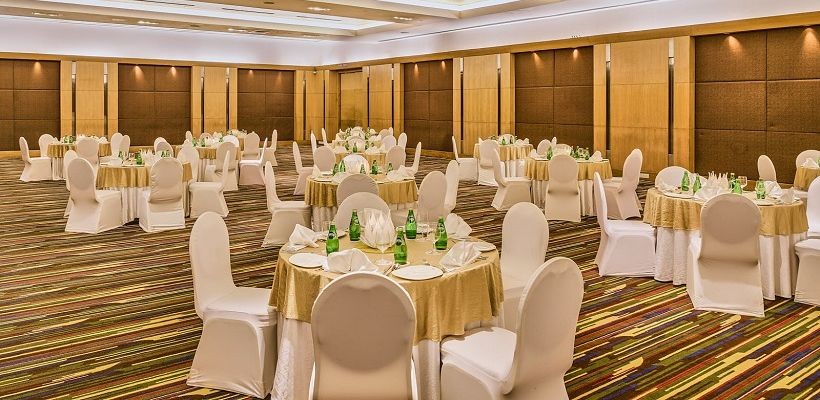 Largest banqueting space in the city
The banqueting space of our hotel is amongst the largest in the city, after all, grandeur is important in every lifetime.
Salon
Indulge yourself in a luxurious experience of premium treatment for your hands, feet, face and hair with a relaxing back and shoulder massage.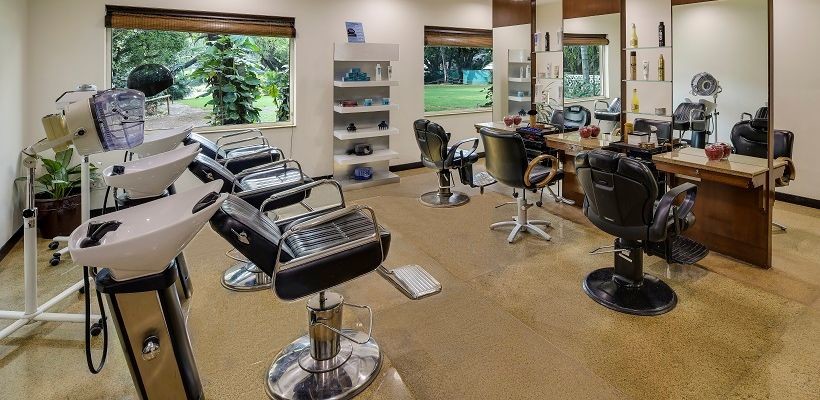 Location
Kumara Krupa High Grounds Bangalore : 560001 Karnataka India
International Airport

32 Kms / 45 Minutes

Domestic Airport

35 Kms / 60 Minutes

City Centre

5.1 Kms / 18 Minutes

Railway Station

3 Kms / 4 Minutes

Trade Fair Grounds

3 Kms / 13 Minutes

Embassies

3 Kms / 13 Minutes
MORE
In Room Dining
24 hrs
For a relaxed dining experience within the comfort of your room, the 24-hour In-room dining service with a multi-cuisine menu is always a pleasant choice.
Luxury Transfers
24 hrs
Need a ride for Business or Leisure! Our 24/7 transfer service will ensure that is a smooth one all the way to your destination.
Aum Shop
8:00 am to 11:00 pm | Monday to Saturday
Located at the lobby level, the AUM Shop has an assortment of fashion accessories, semi-precious jewels, herbal products, books, CDs, candles, toys, beachwear and other souvenirs.
City Attractions
Explore fascinating activities and places to visit, just minutes away from The LaLiT Ashok Bangalore.
*We respect your privacy. Your Information is safe with us.
Connecting now...
Connection Established.
Number verification successful
Number verification failed.
Call in progress.
Call Completed Successfully.
Call ended.
Agent busy.
Oops! Something went wrong.
00:00:00