Back to Listing
Media Coverage
20 Jun 2019, The Handbook
Top Private Dining Rooms in London
Dining out is always quite the theatrical affair, from waiting staff whisking intriguing menus under noses to open kitchens and creative cocktails firing up appetites. And yet sometimes we want to close the doors on the clatter, if only for an hour or two, and bask in our own DJs, personalized tables and friends and family. If you're someone who's opting for something a little more convivial and sexy you've come to the right place, as we've delved into London's private dining culture to shine a light on some of the snug spots hidden away from the glare of the city. Whether it's a birthday, anniversary, graduation or maybe you just want to throw a personalised bash, here are some of the best private dining rooms in London…
The LaLiT London
Take a seat at one of The LaLiT London's laboratories or even the Headmaster's Room – no, we haven't lost our minds but are simply listing the nostalgic labels given to the stunning private dining spaces at the Tooley Street hotel. The names are infact a nod to the hotel's former existence as St Olave's Grammar School. Now transformed into a five-star luxury, you can enjoy time with family and friends snug amongst the decadent trappings.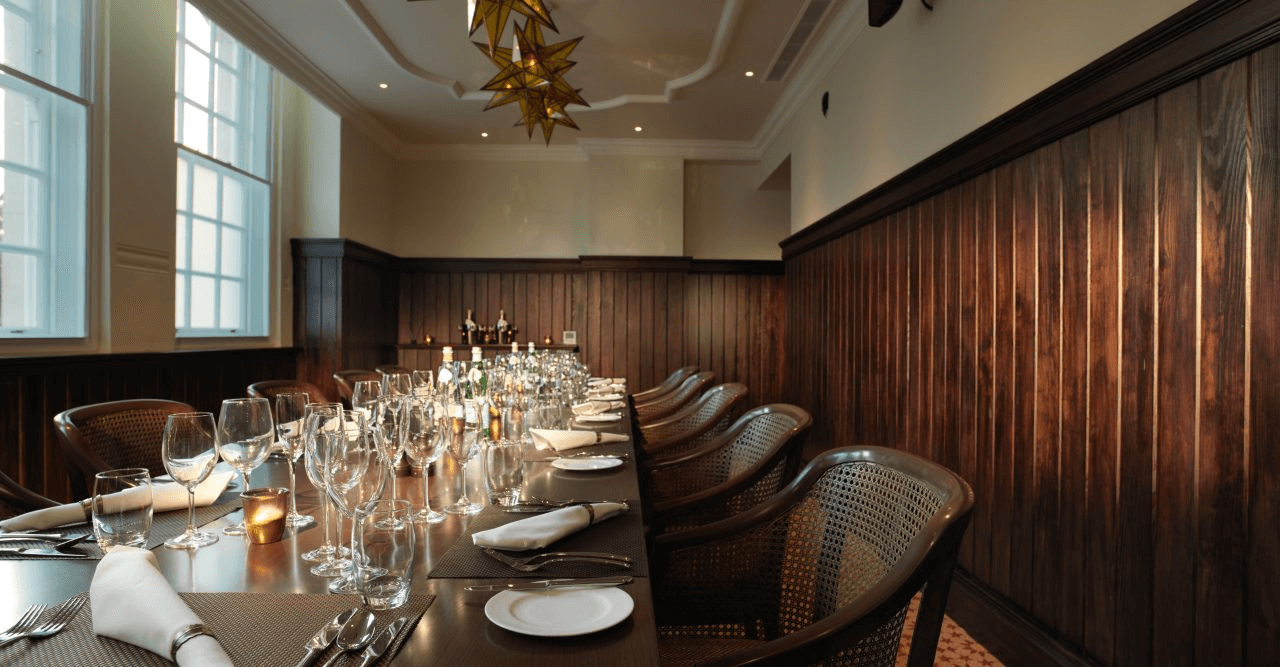 About The LaLiT Hotels
The Lalit Suri Hospitality Group, an enterprise of Bharat Hotels Limited is India's largest and the fastest growing privately owned Hotel Company. The company offers Seventeen luxury hotels, with 3600 rooms in the five-star deluxe segment with eleven operational hotels and six under development/restoration (including three overseas). The operational hotels include The Lalit New Delhi, The Lalit Mumbai, The Lalit Grand Palace Srinagar, The Lalit Golf & Spa Resort Goa, The Lalit Ashok Bangalore, The Lalit Laxmi Vilas Palace Udaipur, The Lalit Temple View Khajuraho, The Lalit Resort & Spa Bekal (Kerala), The Lalit Jaipur, The Lalit Chandigarh & The Lalit Great Eastern Kolkata. The Group has also forayed into mid-segment hotels under the brand – 'The Lalit Traveller'. The first two hotels under this brand opened in Jaipur and Khajuraho with 25 more hotels planned in the next five years.
*We respect your privacy. Your Information is safe with us.
Connecting now...
Connection Established.
Number verification successful
Number verification failed.
Call in progress.
Call Completed Successfully.
Call ended.
Agent busy.
Oops! Something went wrong.
00:00:00