Back to Listing
Media Coverage
20 Jun 2019, Time Out
London's best afternoon tea
Indian High Chai at The Gallery, The LaLiT London
What's the vibe? The jaw-dropping splendour of huge hand-crafted cobalt-blue chandeliers gives this former grammar school hall a real impact – nab a table in the wraparound gallery to truly appreciate it. There's artistry – and fun – in the Indian High Chai too, which is based on the subcontinent's street food and includes such delicacies as quail's scotch eggs dotted with black mustard seeds, feather-light samosas and bowls of bhel puri studded with pomegranate seeds. Best of all, portions are such that you'll have enough room left for gorgeous cardamom-spiced shrikhand, clotted cream scones and traditional Indian sweets – assuming you haven't knocked back too much of the milky chai. Enthusiastic waiters are only too eager to top up your painted glass.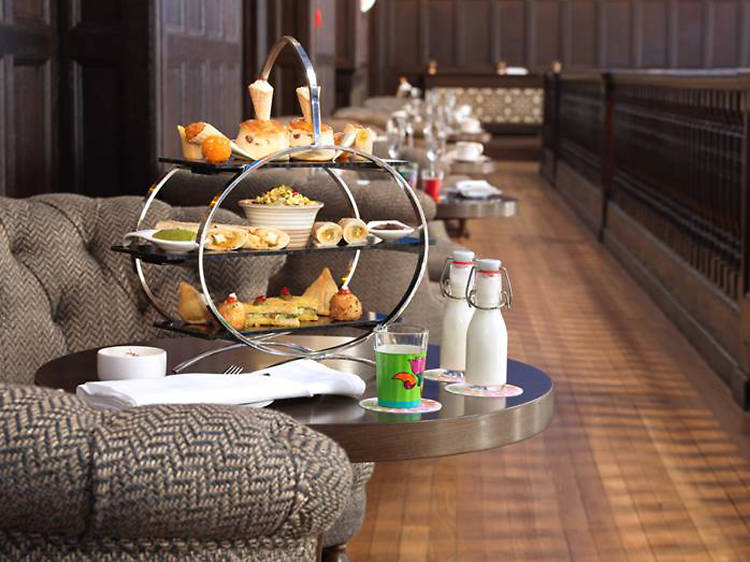 About The LaLiT Hotels
The Lalit Suri Hospitality Group, an enterprise of Bharat Hotels Limited is India's largest and the fastest growing privately owned Hotel Company. The company offers Seventeen luxury hotels, with 3600 rooms in the five-star deluxe segment with eleven operational hotels and six under development/restoration (including three overseas). The operational hotels include The Lalit New Delhi, The Lalit Mumbai, The Lalit Grand Palace Srinagar, The Lalit Golf & Spa Resort Goa, The Lalit Ashok Bangalore, The Lalit Laxmi Vilas Palace Udaipur, The Lalit Temple View Khajuraho, The Lalit Resort & Spa Bekal (Kerala), The Lalit Jaipur, The Lalit Chandigarh & The Lalit Great Eastern Kolkata. The Group has also forayed into mid-segment hotels under the brand – 'The Lalit Traveller'. The first two hotels under this brand opened in Jaipur and Khajuraho with 25 more hotels planned in the next five years.
*We respect your privacy. Your Information is safe with us.
Connecting now...
Connection Established.
Number verification successful
Number verification failed.
Call in progress.
Call Completed Successfully.
Call ended.
Agent busy.
Oops! Something went wrong.
00:00:00